Sneha Varghese: SPAIN AND LESOTHO, SUMMER 2018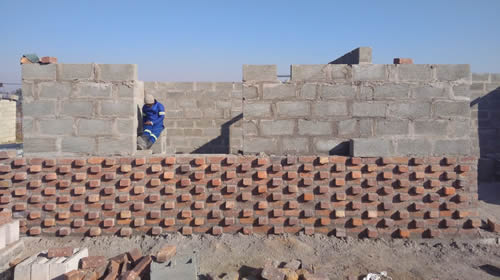 ...On 19th July, I left from Barcelona (the first leg of my Travel Fellowship) and began my 19-hour journey to Lesotho to participate in the Rise International in-loco built workshop. The in-loco program is a "learning-by-doing" experience meant for local and international architecture and construction graduates to improve their skills by aiding in the construction of an extension for the God's Love Orphanage in Maseru.
To the uninitiated, the African continent represents a bleak picture: provincial people, dry landscapes, arcane beliefs, poverty and disease. A place that's needs fixing. Most people feel impelled by altruistic responsibility towards it; a responsibility that sometimes arises from an intrinsic presumption of their superior human condition...