ESSAY QUESTION
QUESTION:
(This year, in two parts)
Who
is doing
what
in your community to confront the issue of the men, women, young people, and children without any shelter?
As both an individual and as a professional, how do you see yourself assisting in providing shelter to those in need?
Following are some guidelines to keep in mind as you write your proposal:
Be sure that you can personally visit those in your community whom you identify.

You must be able to visit at least one of their projects if it is built or being built.

If the project is not yet built or theoretical, you must talk directly with them about it.
With your description, provide two photos of the most representative of their projects or proposed projects - the one you visited or discussed and another.
---
INTRODUCTION
This year, the BERKELEY PRIZE has asked each Juror to contribute a reflection on the topic of "Sheltering Those in Need." Christopher Herring's in-depth essay is the "keynote" As a start to your research and writing, please read and explore the following required resources:
1.0 Sheltering Those IN Need: Architects Confront Homelessness
By Christopher Herring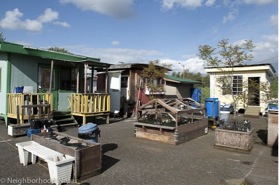 Millions of people in cities across the globe dwell without a roof, and millions more without a home. Despite the halving of global poverty in the past 20 years, more of the world's urban population exists without an abode than at any other point in human history. While homelessness takes on different meanings in different national contexts—from refugees in camps, to nomadic groups in caravans, families in sub-standard dwellings, and the poor who reside on the pavement, it is an issue to which cities, regions, and countries, rich and poor alike, are having to increasingly respond.
The causes of homelessness are just as varied—from housing shortages, to rural displacement, armed conflicts, environmental disasters, and economic crises. Mental illness and substance abuse account for a disproportionately large number of those without shelter in more developed countries. Family conflicts create more homeless. In one study of 4000 homeless teenagers in New York, U.S.A., 40% identified themselves as homosexual: their families had disowned them and thrown them out onto the streets. Physical and sexual abuse of children in their home creates more runaways who typcially have nowhere to go. No matter what its form or causes, the problem of sheltering those in need invokes a built response. A built response has by its very nature, an architectural component.
This year's BERKELEY PRIZE Competition asks students to investigate the sheltering of those in need within their own communities by approaching architecture as a social art: designing for the needs, desires, and interests of the marginalized while considering the architect's role in the wider social, economic, and political relations of the city.
As you approach this year's essay, ask yourself how the work or space you examine is situated within the broader socio-political structure and how it conditions the limits and possibilities of the architecture of shelter.
How are or how might architects in your community work in solidarity with grassroots organizations and those in need?

In what ways does the work being done in your community mitigate the suffering of those without housing?

How does it politicize the issue?

And how might architecture assist in providing ameliorative relief for those experiencing homelessness while also working to abolish the conditions of economic deprivation, racism, and oppression that undergird it?
These lines of inquiry render architecture much more than a technical practice, but as a social vocation that can help solve, rather than merely react to, the problem of sheltering those in need today. (Continue Reading.)
2.0 THE ARCHITECTURE OF RECOVERY
By Friedner Wittman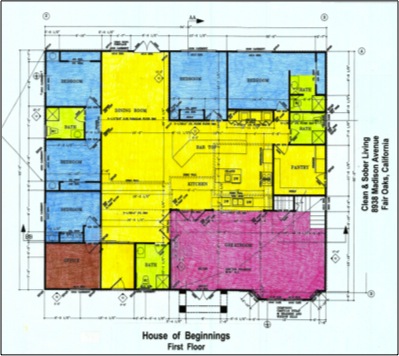 It is important to think about homelessness as a continuum rather than a binary situation, even for the chronic homeless. Homelessness equates with shelter living. The important question is to ask, what kinds of housing makes sense for people not currently housed to help them move to a safe, livable place where they can stay in definitely? Most chronically homeless need special assistance with housing. What is the "match" to meet their housing needs? Sober housing is one variation of that answer.
In the above illustration, the Clean and Sober Transitional Living (CSTL) recovery housing project, as many as one-third of the residents are coming ffrom detox facilities or jail after a period being homeless or living sporadcially on the streets. The most important part of the project is how to get the plan to reflect the program; the architecture, servicable or more exciting, must be seen as an outgrowth of the specific needs of this specific group of clients. It is a difficult, sometimes very difficult effort. The following two presentations discuss some of the parts of this effort.
2.1 "A CASE STUDY IN ARCHITECTURE FOR SOBER LIVING HOUSEHOLDS"
A powerpoint presentation by Juror Friedner Wittman exploring the complexities of providing housing for a challenging population (continue reading).
2.2 "The Setting is the Service:
How the Architecture of Sober Living Residences Supports Community Based Recovery"
An in-depth article analyzing the architecture of a community-based residential recovery service (continue reading).
3.0 Zero yen house
The work of Kyohei Sakaguchi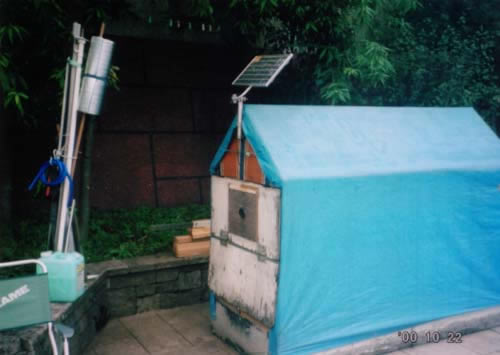 Explore artist, architect, and BERKELEY PRIZE Juror Kyohei Sakaguchi's work which is focused on the concept of the Zero Yen House and its three-dimensional reality. Fascinated by informal living structures, and inspired by birds building their nests, Sakaguchi began his field research on how Japan's "homeless" populations create shelter. Since 2008, he has devoted his time to photographing, designing, and writing about homes that can be built at no cost (0 yen) (continue reading).
4.0 Sam Davis' Work
The writing and design work of Sam Davis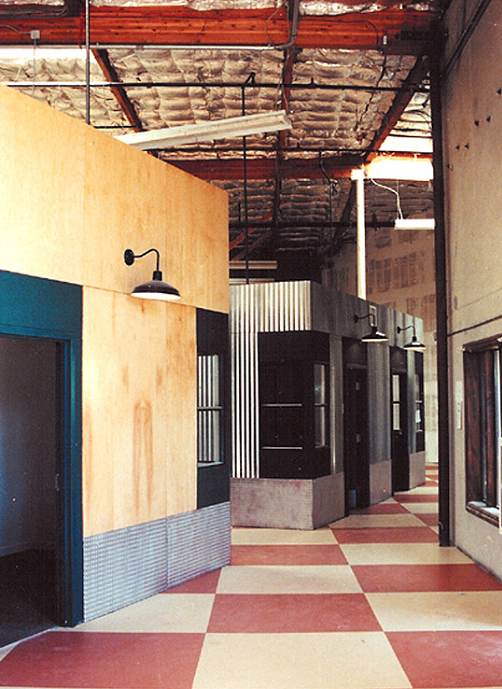 Take a look at the work of architect and BERKELEY PRIZE Juror Sam Davis, who has a depth of experience designing for the homeless. In his book, Designing for the Homeless: Architecture that Works, Davis presents a variety of design responses for providing shelter for those in need. In the words of reviewers, "Davis presents a new perspective, considering the personal concerns of the homeless, the social costs of homelessness, and organizational and design issues. He examines problems of community fit and site planning, building design and organization, and interior layout and suggests how to weigh costs and optimize expenditures. He asks and answers a range of challenging questions: What is possible and desirable when designing a new facility for the homeless? Should it be elegant or unassuming? What types of spaces should be included? How should it look and what should it feel like? Should it be more like a house or more like a dormitory? What is the proper balance between function, quality of construction, and architectural delight?" (Continue reading).
5.0 GENERAL READING
COMMUNITY STRUCTURES AMONG HOMELESS PEOPLE
BERKELEY PRIZE Committee Member Barbara Knecht's expoloration of the concept of community within the context of homelessness (continue reading).

FRENCH MIGRANT SHELTERS
Read about one way Paris, France is confronting growing numbers of unhoused refugees (no longer available).

WHAT IT MEANS WHEN REFUGEES CLAIM CAMPS AS HOME
How changes in a West Bank Palestinian refugee camp are challenging the status quo and spurring political action (continue reading).

HOME FREE?
Housing First, a strategy for providing immediate shelter for anyone in need regardless of their substance dependencies, may be a more effective approach to solving chronic homelessness (continue reading).

TINY HOUSES IN AUSTIN, TEXAS
Undergraduate architecture students at Texas A&M University, U.S.A. have designed and built minimal residences to house the chronically homeless (continue reading).

INNOVATORS ADDRESS HOMELESSNESS
Two Harvard University (Cambridge, U.S.A.) graduates identify a new way to help young adult homeless populations (continue reading).

PROVIDING CHOICES FOR THE HOMELESS IN NORWAY
Norway experiments with the"Housing First" approach in an attempt to bring an end to its seemingly intractable homeless population (continue reading).
---