ESSAY QUESTION
WHICH ARCHITECTS, INDIVIDUALS, OR INSTITUTIONS HAVE MADE AN EFFORT TO IMPROVE THE LIVING, WORKING, EDUCATION, AND RECREATION PLACES FOR THE POOR AND UNDERSERVED IN YOUR COMMUNITY?
Following are some guidelines to keep in mind as you write your proposal:
Be sure that you can, personally, visit those you identify.

You must be able to, personally, visit at least one of their projects if it is built or being built.

If the project is not yet built or theoretical, you must talk directly with them about it.
With your description, provide two photos of the most representative of their projects or proposed projects - the one you visited or discussed and another. If you are selected as a semifinalist, you will be asked in your long essay to respond to a further question regarding the selections you have made in your Proposal.
---
INTRODUCTION
As a start to your research and writing, please read and explore the following four required resources:
By Anthony W. Schuman*

In the fall of 1968, together with a dozen classmates from Columbia University's School of Architecture, I went off to East Harlem to spend a semester with the Real Great Society (RGS) Urban Planning Studio. RGS was a grass-roots organization working to hold together a distressed neighborhood by challenging urban renewal plans and offering innovative approaches to housing and community services. For many of us it was a transformative experience.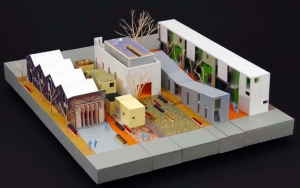 We realized that architecture was, on its own, incapable of transforming life in low income communities; that poverty was more powerful than architecture. The underlying issue was not the built manifestation of poverty but the residents' lack of access to political and economic power.
Notwithstanding this sobering experience, or perhaps because of it, many of us sought to use our professional training as architects to confront poverty. (Continue Reading.)
Check out this resource list of interesting architects and thinkers who are innovating new ways to address poverty through design. (Continue Reading.)
For a noted example of one way in which architects are confronting poverty around the world, see an introduction and concept document for the Happy Childhood Village inTanzania, a project by Debbas Architecture** (Berkeley, California, USA). (Continue Reading.)
Explore this recent exhibition from the Museum of Modern Art, New York, USA. (Continue Reading.)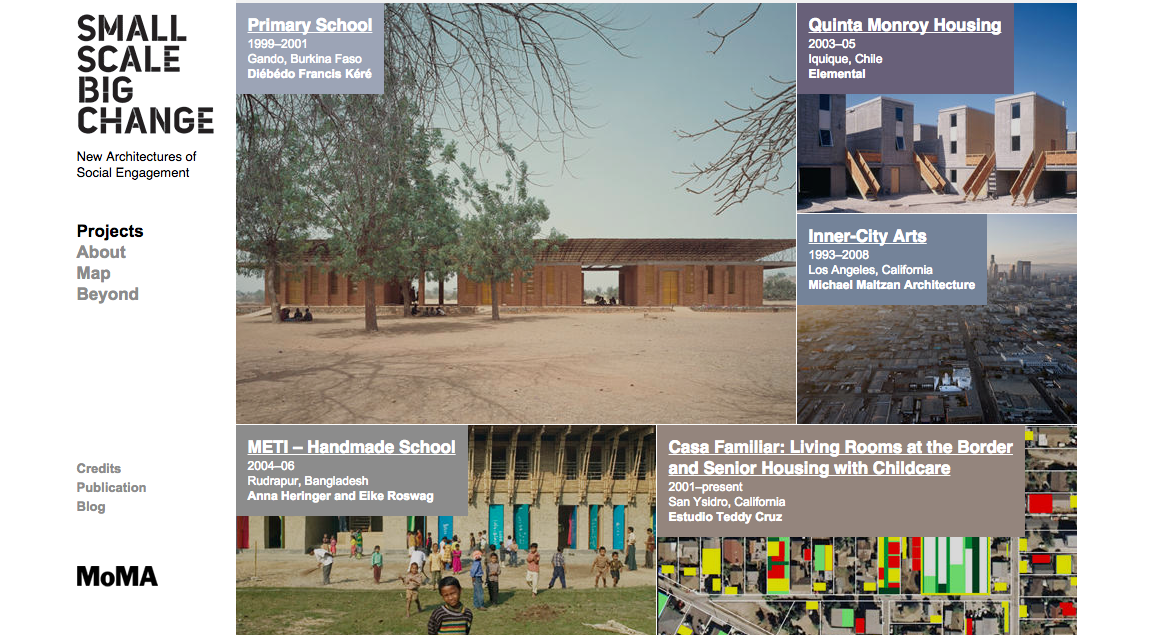 ---
*Anthony W. (Tony) Schuman is Associate Professor of Architecture at the New Jersey Institute of Technology, in Newark, NJ, where he is active in preservation and neighborhood development efforts. He is a past President of the Association of Collegiate Schools of Architecture and the New York City chapter of ADPSR, and was a founding member of several advocacy and activist organizations in architecture. Schuman's writing on architecture's social vocation appears in fifteen books and a number of academic and professional journals.
---
**Debbas Architecture (Berkeley CA), established by Charles Debbas in 1989, an award winning Architectural firm with projects spanning many countries and cultures. Rooted in minimalism his work takes inspiration in Japanese architecture, the words and works of Louis Kahn, Le Corbusier, Luis Baragan and Industrial Designer Luigi Colani. He is a strong advocate of social and environmental responsibility Architecture needs to bear, something too often ignored in its all consuming search and embrace of fame and trends. He sees Architecture as a sculpture for the sculpture of the soul, chiseled in our humanity, emotions, elusiveness, sensuality and permanent discovery. In addition to his devotion to his Architectural practice, Charles teaches Architecture at Stanford University. He is also engaged in product design and is fluent in English, French and Arabic.
---