Jury
SANGEETA BAGGA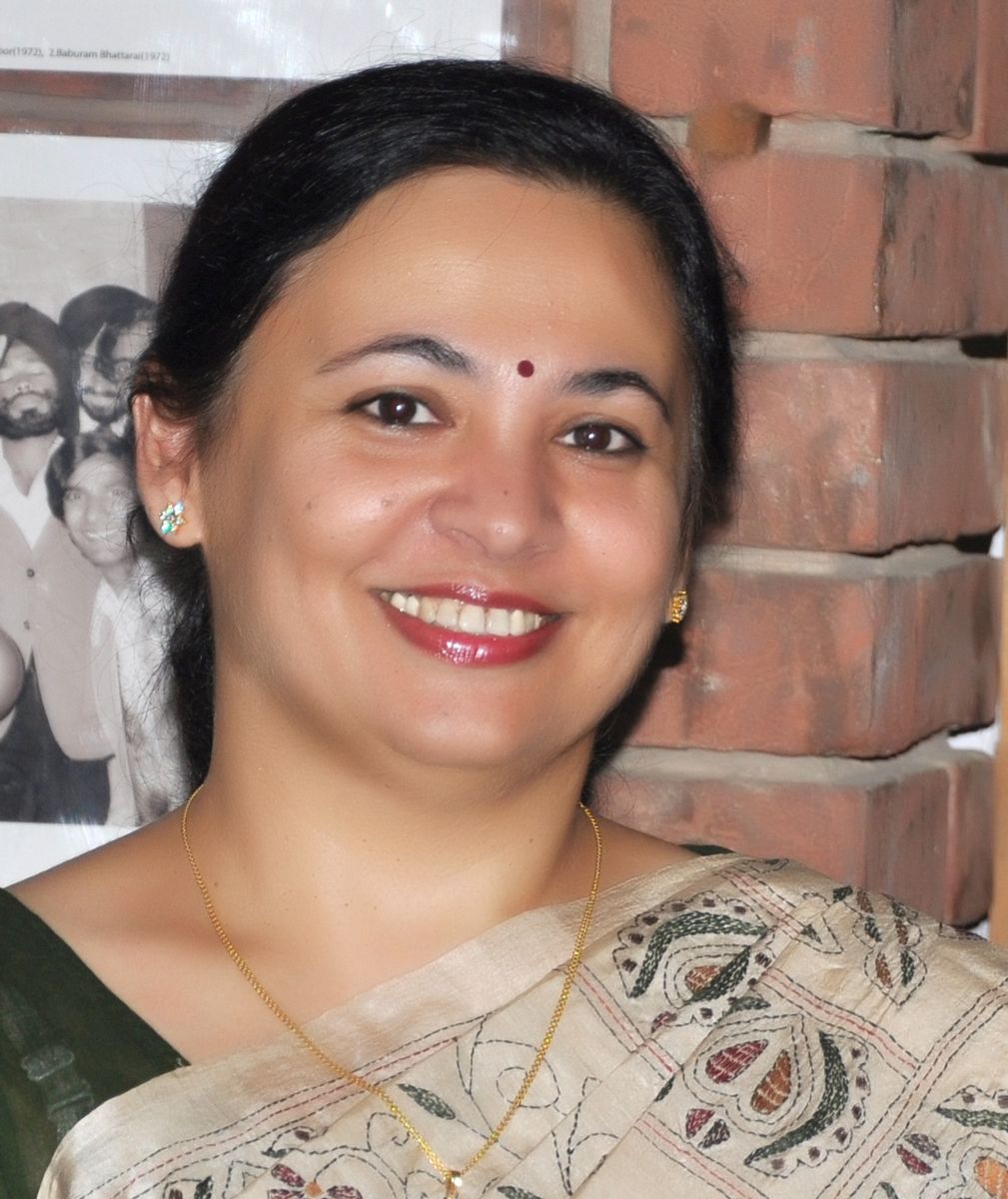 Dr. SANGEETA BAGGA-MEHTA is a Professor at the Chandigarh College of Architecture, Chandigarh, India where she teaches Urban Design, Theory of Design, and Architectural Design Studios. As part of these responsibilities, she has conducted multiple collaborative student workshops centered on the examination of urban landscapes, environmental design and social issues within Chandigarh. Dr. Mehta was co-curator of the Urban Edge Exhibition on the urban villages within and around Chandigarh in September 2015, an outgrowth of her participation as an invited international Jury Member and panellist for the Urban Edge Prize seminar, University of Wisconsin, Milwaukee, USA in the spring of 2015.
Professor Mehta has also been very active in heritage conservation work. She acted as Nodal Officer for the Transnational Serial Nomination of the Architectural Works of Le Corbusier to the UNESCO World Heritage list, resulting this year with the inclusion of Chandigarh's Capitol Complex. Her most recent cause for care for heritage is her appointment by the Panjab University to be on the team, to obtain a Getty Foundation (Los Angeles, USA) grant that resulted in the first Conservation & Planning Grant to be awarded in Chandigarh and India under the Getty's "Keeping it Modern" initiative. The award will support efforts to preserve an iconic masterpiece by Pierre Jeanneret – the Gandhi Bhawan building at Panjab University in Chandigarh.
She also quite recently presented a paper on the Adaptive Reuse of the Pierre Jeanneret house, Chandigarh at the DOCOMOMO 2016 conference in Lisbon, Portugal, September 2016. This paper further reflects her deep interest in helping to explore and tell the story of the city's social history through its architecture. In this regard, Professor Mehta is also working on a guide to Chandigarh which seeks to reveal Chandigarh through different ways of seeing. The working title of the book is, Chandigarh: A Different Kaleidoscope. Dr. Sangeeta Bagga-Mehta is a long-time BERKELEY PRIZE Committee member.
---
MARK GILLEM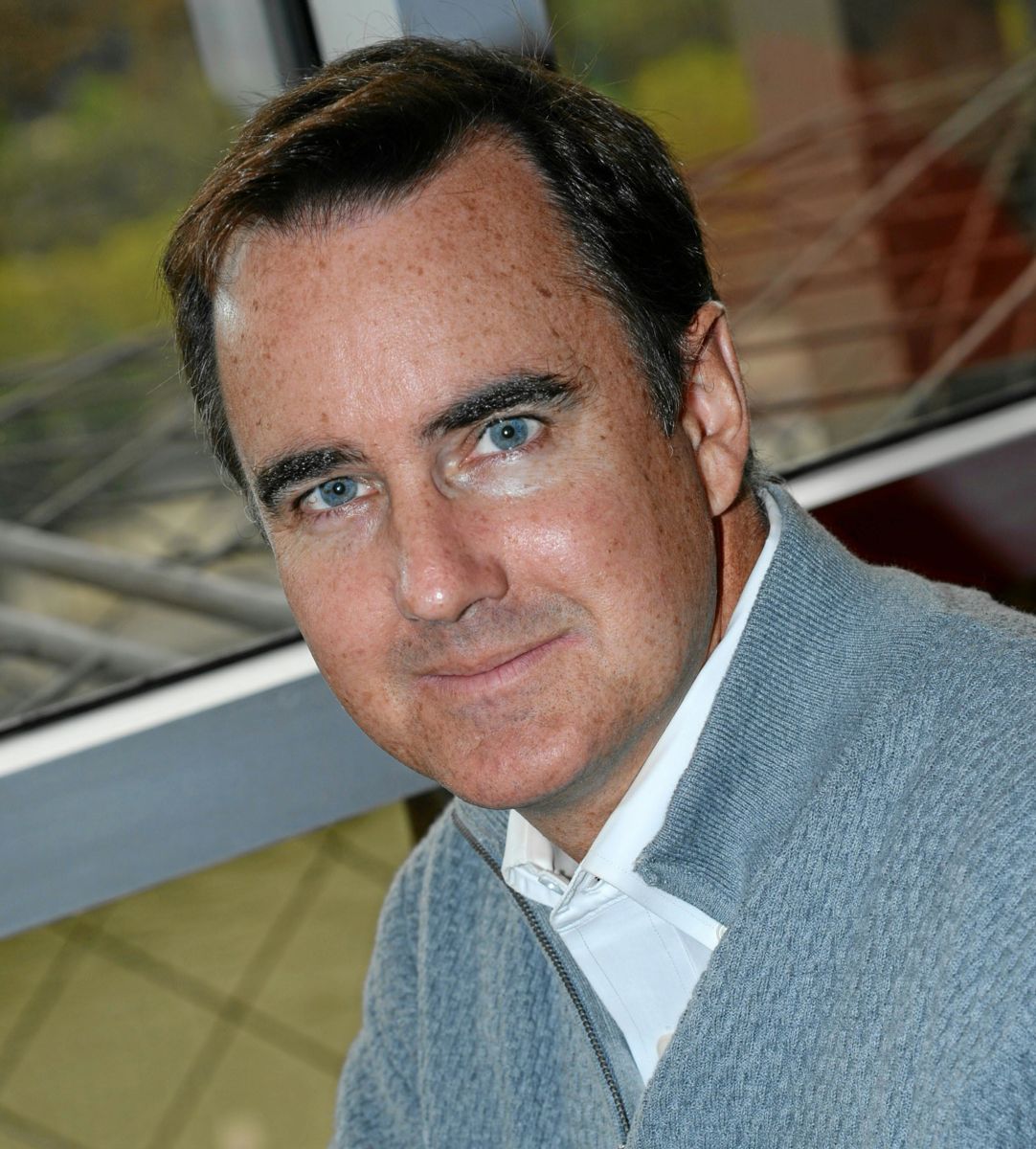 Professor Mark L. Gillem teaches architecture and urban design through a joint appointment in the Departments of Architecture and Landscape Architecture at the University of Oregon. He is the director of the school's PhD Program, the University of Oregon's Urban Design Lab, and the International Association for the Study of Traditional Environments (IASTE).
His teaching and research focus is on sustainable urbanism, which is an ecological approach to building that integrates architectural and landscape design with socio cultural and environmental needs. In addition, he conducts post-occupancy evaluations of buildings and urban spaces using qualitative and quantitative methods. In the studio, he challenges students to balance theory and practice through the use of participatory methods in order to foster collaboration in the shaping of sustainable urban form.
He is the author of America Town: Building the Outposts of Empire (University of Minnesota Press, 2007), which received the Environmental Design Research Association (EDRA)/Places Journal/Metropolis Magazine Book Award in 2008. He is also the author or co-author of dozens of articles on sustainable urban design and numerous peerreviewed book chapters, including "From Military Might To High-Tech Haven: An Examination Of The Bay Area's Military-Industrial Heritage" in Horiuchi, Lynn and Tanu Sankali (eds), Urban Reinventions: San Francisco's Treasure Island, Honolulu: University of Hawaii Press, 2016; "Security, Surveillance and the New Landscapes of Migration" in Lozanovska, Mirjana (ed.), Ethno-Architecture and the Politics of Migration, London: Routledge, 2016 (with Lyndsey Pruitt); and "New Urban Communities: Building on Brownfields for America's Next Generation," in Hula, Richard, Laura Reese and Cynthia Jackson-Elmore (eds.), Reclaiming Brownfields: A Comparative Analysis of Adaptive Reuse of Contaminated Properties, Surrey, England: Ashgate Publishing Company (2012) (with Jill Schreifer) among many others.
Dr. Gillem is a licensed architect, a certified planner, and a Fellow of the American Institute of Architects (FAIA). He is also the Principal of The Urban Collaborative, an award winning urban design firm that prepares plans and urban design policies for clients worldwide, including the Master Plan for NASA's Johnson Space Center. His professional work has received 15 national awards and numerous regional and local awards.
---
OMAR KHATTAB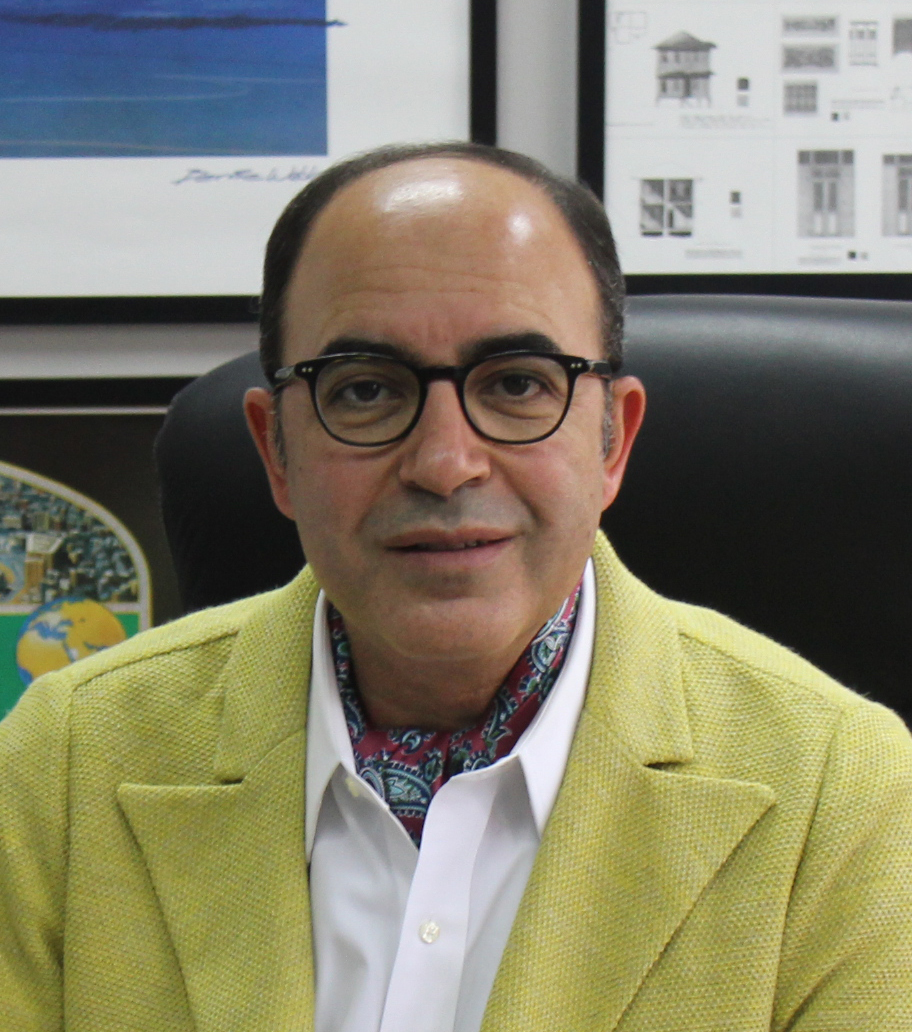 Professor Omar Khattab is currently the Dean of the College of Architecture and the Chairman of the Department of Architecture at Kuwait University. He joined the Department in 1997 and shared in its physical establishment and initiation of its academic program. He obtained a B.Sc. and M.Sc. in architecture from Alexandria University, Egypt. He then obtained an MA and PhD in architecture from Newcastle University, UK. He taught architecture at Alexandria, Newcastle, Texas A&M and Kuwait Universities. He is a guest lecturer at Huddersfield University, UK, Rizvi College of Architecture, India, Istanbul Technical University, Turkey and Helsinki Technical University, Finland. He was a Visiting Associate Professor at Prairie View A&M University, Texas USA.
Dr. Khattab is an academic and practitioner whose main interest is design. He has practiced architecture in Egypt, England and Kuwait since 1983. He also received the title of Architecture Consultant in the area of architectural studies by the Kuwait Society of Engineers in 2004. Dr. Khattab has won a number of local and regional design competitions and was responsible for major design projects including the Care Centre for Mentally Retarded and the Kuwait Autism Centre in Kuwait. In the past, he was a Senior Designer architect at Awad Enterprises, Alexandria for 7 years. He was also a senior Architect and Project Coordinator at the Kuwaiti Engineering Group. Dr. Khattab has been a member of a number of jury committees for the evaluation of major design projects in Kuwait and acted as an external examiner for final year architecture students at Bahrain University. Dr. Khattab has growing interest in Green Building and he is a LEED AP(BD+C) and a member of the USGBC [United States Green Building Council] since May 2008. He was the first professional to receive this qualification in Kuwait.
Dr. Khattab has published more than 15 articles and research papers in local and international refereed journals as well as numerous published papers in international refereed conference proceedings. He is a co-author of two internationally published books, Cities in Transition: Transforming the Global Built Environment (ed. T. Shakur, 2005) and Methodologies in Housing Research (ed. D. U. Vestbro & Y. Hurol & N. Wilkinson, 2005). Dr. Khattab is the Kuwait elected representative on the managing board of the Royal Institute of British Architecture (RIBA) Gulf Chapter.
---
FAIQ MARI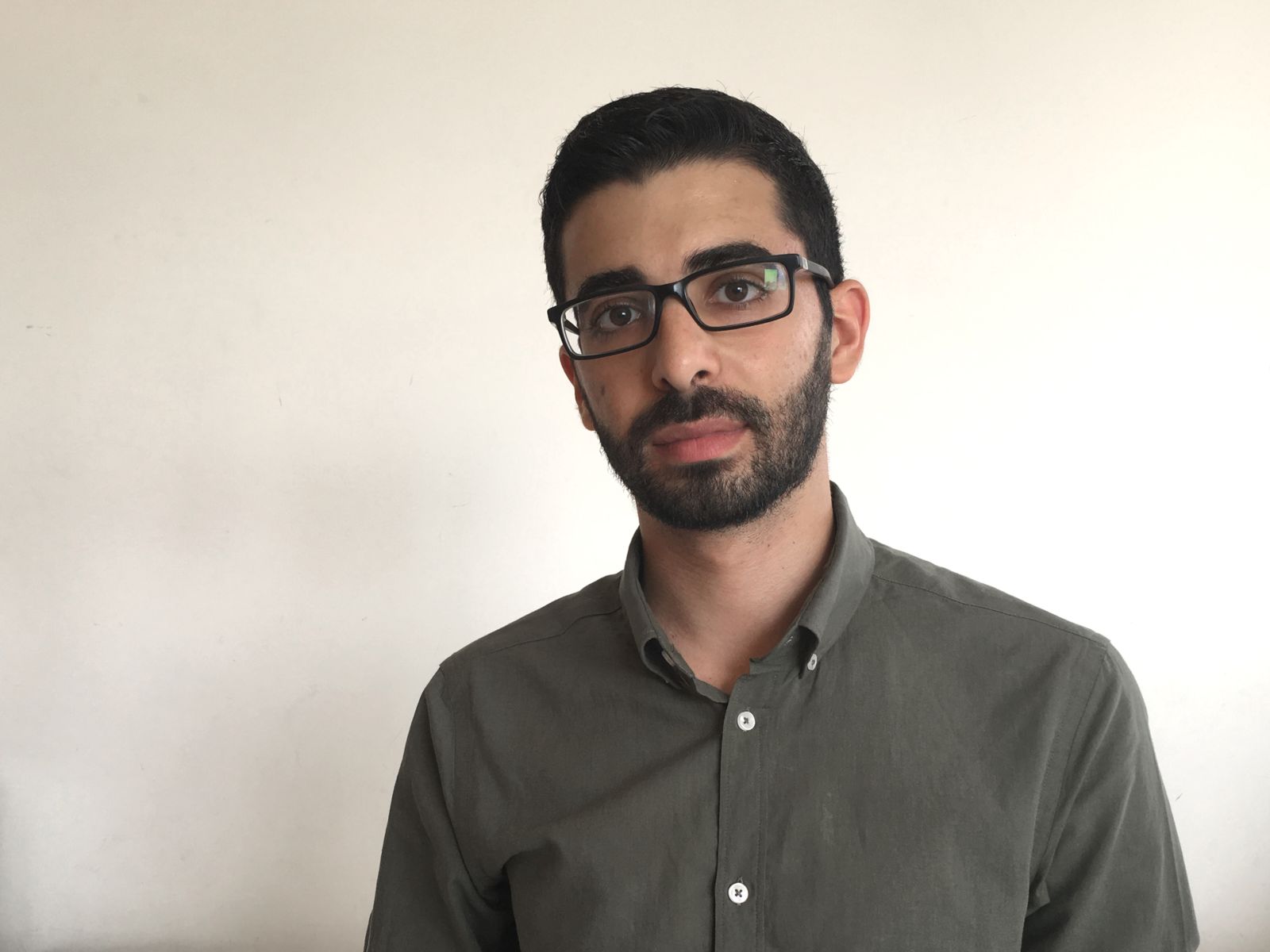 Faiq Mari is an architect working in the field of architectural design, research, and education with a focus on architecture's potential as a tool of social and political investigation and action. He is currently a Fulbright scholar at the University of Michigan, Ann Arbor, where he is continuing his graduate studies in architectural history and theory. His current research is centered on the investigation of the role of the built environment under settler colonialism in Palestine.
Faiq graduated with distinction from the Architectural Engineering program Birzeit University, Palestine, where he subsequently worked as a teaching assistant. At Birzeit, he focused on developing Universal Design education at the Department of Architecture, led applied research on developing localized building techniques in the occupied Jordan Valley of Palestine, and collaborated with fellow faculty on a number of other projects.
Faiq won Second Place in the BERKELEY PRIZE Essay Competition in 2013. Later that year, he was awarded a 2013-2014 BERKELEY PRIZE Associate Teaching Fellowship in recognition of and to assist in his work at Birzeit University. His varied works have also been recognized by other competitions and grant programs. He is a BERKELEY PRIZE Committee Member.
---