Stage 2: Semifinalists
SEMIFINALIST NOTICE: Due to a webhost error that caused the website to be only intermittently accessible over the past few days, some candidates have had trouble completing their research. To address this issue, THE DEADLINE HAS BEEN EXTENDED TO FEBRUARY 4th.
---
We are happy to announce that 30 authors have been advanced to the Semifinalist round (Stage Two) of this year's competition.
Semifinalists are now invited to submit a 2500-word Essay based on their 500-word Proposal. At least five, but up to seven (or more), top Essays will be selected for final judging by this year's BERKELEY PRIZE Jury.
All authors, whether promoted to Semifinalist status or not, can login to view the Readers' comments regarding your Proposals.
New instructions for this year's Semifinalists are included below.
Anna Blair
University of Limerick

Ireland

Arushi Sharma
Malaviya National Institute of Technology

India

Ava Yokanovich
Wellesley College

USA

Fatimath Ziya
University of Bath

England
(Orig. Maldives)

Fatima Pona Arbab
Indus Valley School of Art and Architecture

Pakistan

Gauri Patra and Arnav Sharma
Gautam Buddha University

India

Gunraagh Singh Talwar
School of Planning and Architecture,
Bhopal

India

Haley Chang
Northwestern University

USA
(Orig. South Korea)

Henry Kirungi
International University of East Africa

Uganda

Indigo Mathes
Montana State University

USA

Jacob Schluessel and Ting-Chun Yang

RWTH Aachen University

Germany

Jonathan Marrs
Montana State University

USA

Kiera Townsend
Drexel University

USA

M.S. Srinivas
School of Planning and Architecture,
New Delhi

India

Mid Yafiz Siddiqui and Rafa Samia Anwar

Bangladesh University of Engineering
and Technology

Bangladesh

Micha Romaniuk
Manchester School of Architecture

UK (Orig. Poland)

Nicole Oliveira
Associação Escola da Cidade

Brazil

Joshua Olagunju
Obafemi Awolowo University

Nigeria

Reva Saksena and Mallika Sarabhai

School of Planning and Architecture,
Bhopal

India

Ricardo Martin Alvarez Carrion

Universidad Nacional Del Altiplano,
Puno

Peru

Rishika Sood and Shantanu Dubey

Madhav Institute of Technology and Science, Gwalior

India

Ritu Nair and Parag Kahyap
Savitribai Phule Pune University

India

Russell Lake
Montana State University

USA

Saavi Natekar and Ayesha de Sousa

School Of Planning and Architecture and
Goa College Of Architecture

India

Siddarth Cyriac
CEPT University

India

Sydnee Lovering
Montana State University

USA

Timothy Lee
Montana State University

USA

Tushita Basak
Jadavpur University

India

Winta Assefa
Addis Ababa University

Ethiopia

Zoe Hammond
Montana State University

USA
CONGRATULATIONS TO ALL THOSE ADVANCING!
---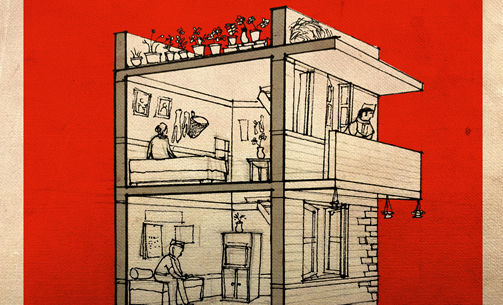 Nipun Prabhakar (BP 2014), Buddhi Bahadur's House, Siddhipur, Kathmandu Valley, Nepal (Undated)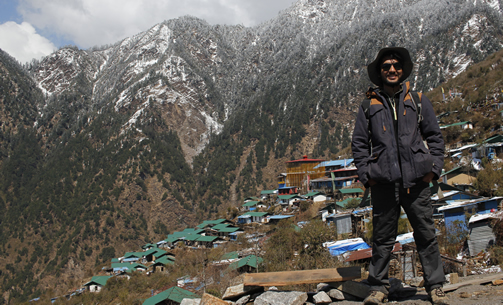 Nipun Prabhakar (BP 2014), Nunnery, Remote Himalayas, Nepal (2017)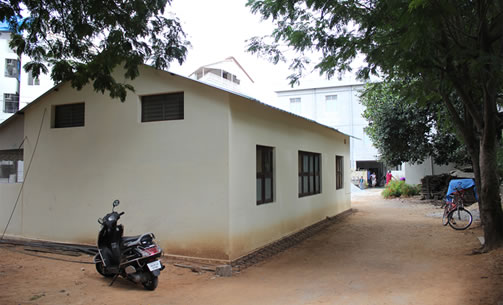 Aparna Ramesh (BP 2013), Cottage for Children, Bangalore, India (2015)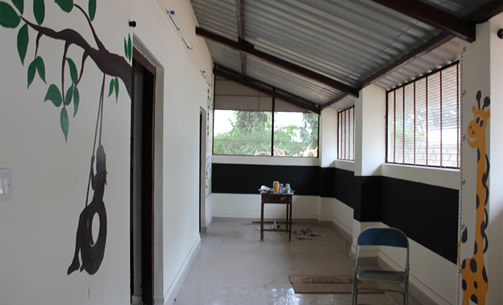 Aparna Ramesh (BP 2013), Cottage for Children, Bangalore, India (2015)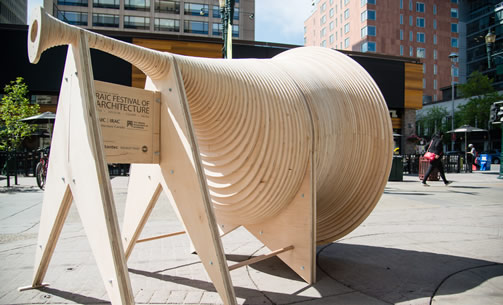 Holly Simon (BP 2011), Justin Loucks, Phil Wilson, Kevin Lo, The Public Speaker, Calgary, Canada (2015). Photo Credit: Stenhouse Photography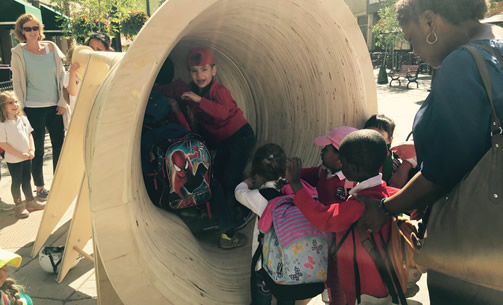 Holly Simon (BP 2011), Justin Loucks, Phil Wilson, Kevin Lo, The Public Speaker, Calgary, Canada (2015)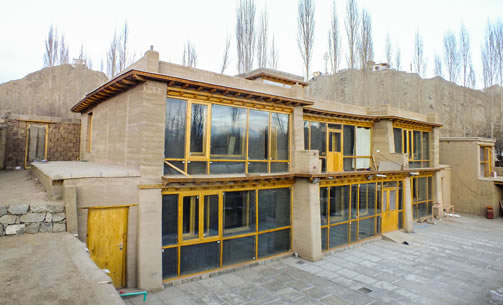 Neelakshi Joshi (BP 2009), Soso House, Ladakh, India (undated). Photo Credit: Sonam Wangchuck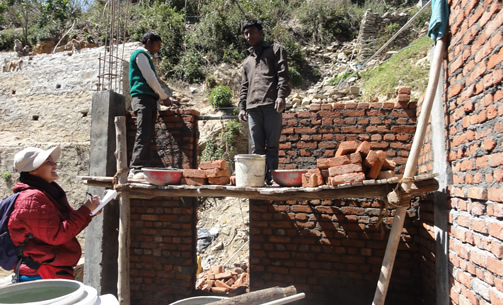 Neelakshi Joshi (BP 2009), Fieldwork at construction sites, Himalayas, India (undated)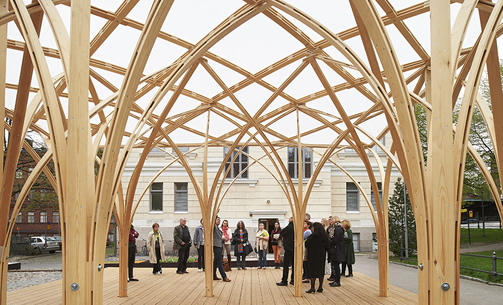 Philip Tidwell (BP 2003) and Peripheral Projects Studio, The Säie pavilion, Helsinki, Finland (2015)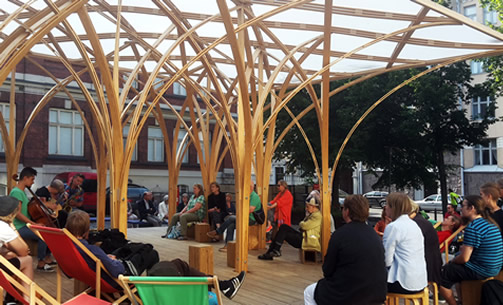 Philip Tidwell (BP 2003) and Peripheral Projects Studio, The Säie pavilion, Helsinki, Finland (2015)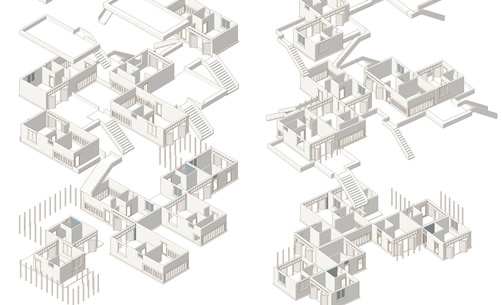 Tarun Bhasin (BP 2015), World Architecture Festival Student Charrette Entry (2016)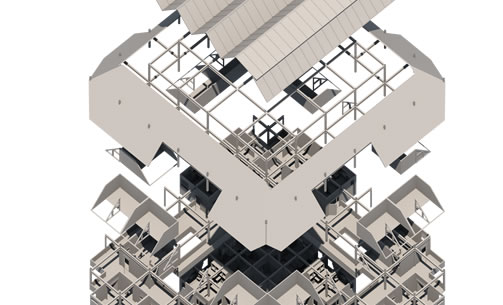 Tarun Bhasin (BP 2015), World Architecture Festival Student Charrette Entry (2016)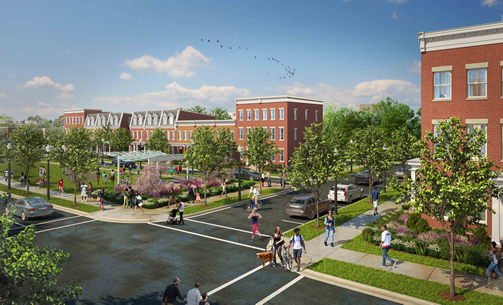 Delma Palma (BP 2014), a planned mixed-income development, Washington, D.C., USA (undated)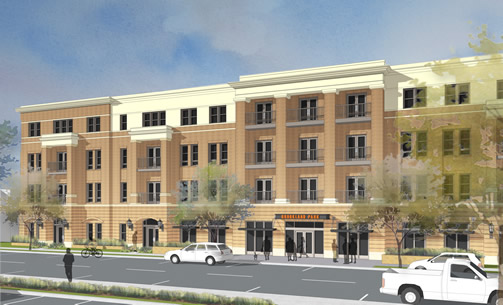 Delma Palma (BP 2014), an affordable apartment building, U.S.A. (undated)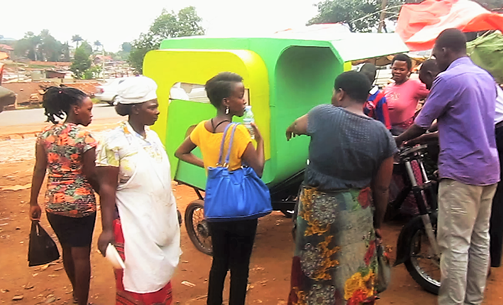 Ben Wokorach (BP 2013), Fruiti-Cycle First Prototype, Kampala, Uganda (2016)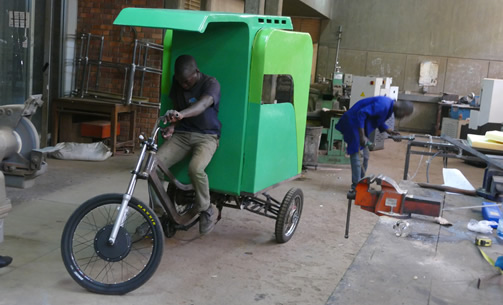 Ben Wokorach (BP 2013), Fruiti-Cycle Second Prototype, Kampala, Uganda (2016)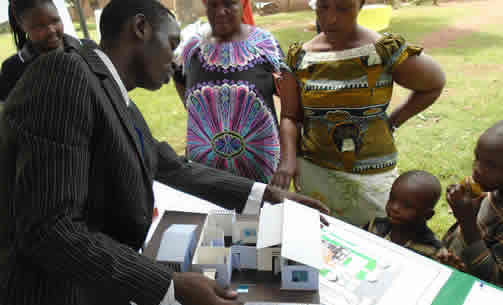 Andrew Amara (BP 2006), a workshop to engage local families in designing affordable and sustainable shelter, Kampala, Uganda (2016)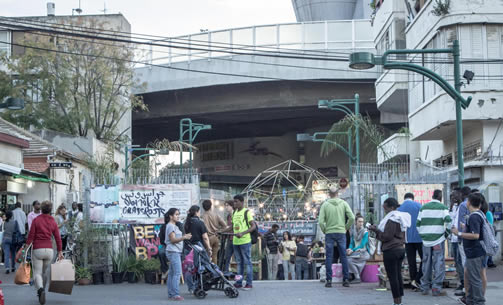 Robert Ungar (2010) and ONYA collective, a garden in a formerly abandoned entrance to Tel-Aviv Central Bus Station, Tel-Aviv, Israel (2015)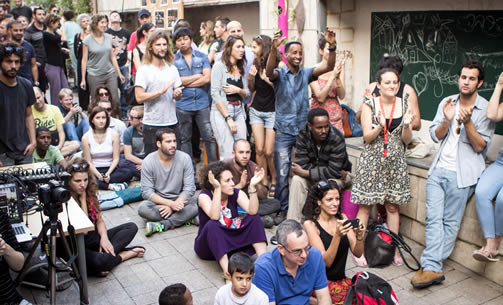 Robert Ungar (2010), Grassroots 2015, a community organized festival in ONYA collective garden, Tel-Aviv, Israel (2015)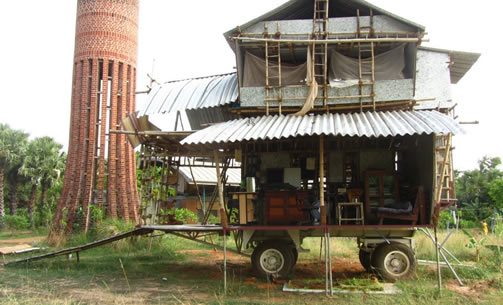 Avikal Somvanshi (2008), The Ladder House, New Delhi, India (2012)