Jury
GAURI BHARAT
INDIA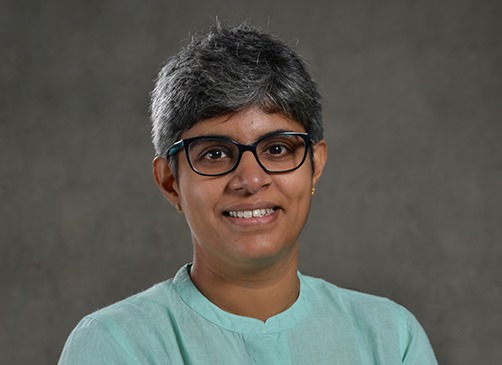 Gauri Bharat trained as an architect and specialises in interdisciplinary approaches to architectural history. She developed and heads the Postgraduate Program in Architectural History and Theory at CEPT University, Ahmedabad India. The program is the only one of its kind in India and trains architects to work as scholars and public intellectuals using methods, practices, and approaches drawn from architectural history, theory and allied disciplines.
In teaching and her own research, Gauri is keenly interested in the question of how people engage with the built environment. She recently published her book on Adivasi (indigenous) history titled "In Forest, Field, and Factory - Adivasi Habitations Through Twentieth Century India" (SAGE - Yoda Press, 2019). She is currently working on two major areas - first, histories of everyday life in Ahmedabad which is taking the form of publications and proposed public programs. The second is histories of making, which is supported by a grant from the Graham Foundation for Advanced Studies in the Fine Arts, and involves the mapping the rise of reinforced concrete construction in India as shifting ecology of material, aesthetic, and cultural practice.
Gauri was a recipient of the 2014 Berkeley Prize Teaching Fellowship. During the Fellowship year, she actively experimented with people-centred design pedagogy. This was instrumental in shaping her approach to education beyond the Fellowship year and continues to form the intellectual foundation for her teaching at both undergraduate and postgraduate levels.
---
Aboubacar S. Komara
Guinea/USA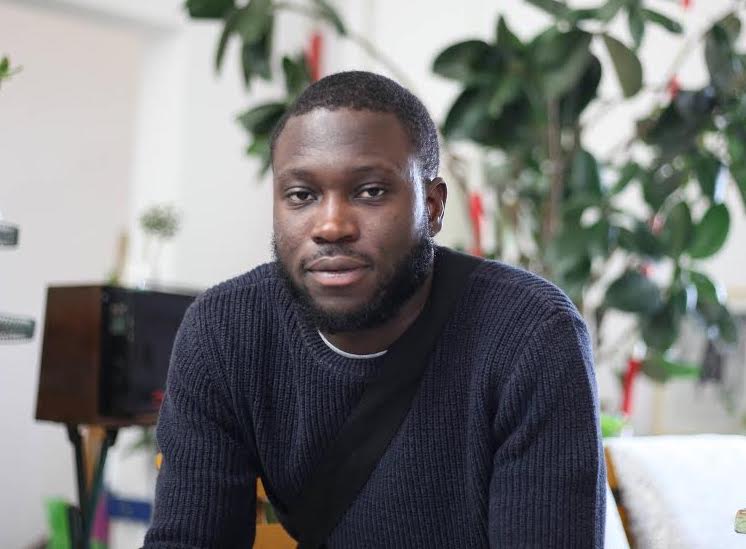 A native of Guinea, Aboubacar Komara came to the United States in 2013, with the help of his extended family and community. At UC Berkeley, he studied architecture, focusing on providing housing for the world's most vulnerable populations. Honoring the support that he received and that enabled him pursue a Berkeley degree, Komara founded Kaloum Bankhi in 2017, a sustainable housing project to help address housing related challenges in the area of Kaloum in Conakry, Guinea. After graduating in 2018 with his B.A.in Architecture, he returned to Guinea, teaming up with diverse stakeholders from UC Berkeley and beyond to scale and advance his project.
For his innovative work in housing design, Komara has been honored with several awards, including the 2018 Alpha Rho Chi Medal, for which he was nominated by the architecture faculty at Berkeley's College of Environmental Design, and first place in the 2018-19 Big Ideas contest, which celebrates students who tackle real-world social and environmental problems. Komara' s other awards include the Judith Lee Stronach Baccalaureate Prize, the Fong and Chan Architects Scholarship, and the AIA SF Chapter Howard Friedman Scholarship.
Previously, Komara worked as a project lead at the Guinean Ministry of Investment and Public Partnerships and last year was a member of the Guinean team participating in the Singapore-UN-Habitat International Leaders in Urban Governance Programme. Komara currently lives in the Bay Area and works at BDE Architecture. In his time off, he continues his work with Kaloum Bankhi with the help of a team in Guinea and in California.
---
Clare Robinson
USA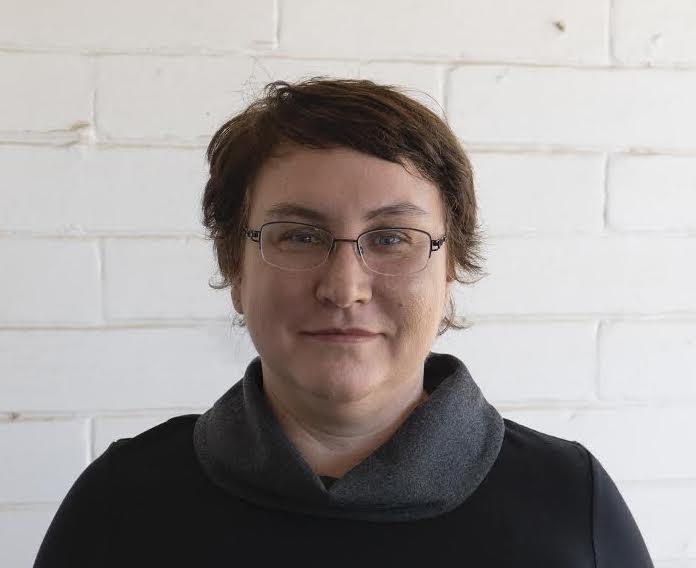 Clare Robinson, Ph.D. is an Associate Professor of Architecture in the College of Architecture, Planning, and Landscape Architecture at the University of Arizona. She earned her doctorate in Architecture from the University of California-Berkeley, her M.Arch from Harvard University's Graduate School of Design, and her B.A from Smith College. She is the recipient of numerous research fellowships and awards, including the recent Society of American Regional Planning History's Catherine Bauer Wurster Prize for the article "Unrepressing Class to Reinterpret the Tradition of Midcentury Modern Architecture and Its Preservation in Tucson, Arizona."
Robinson's recent and ongoing research contribute to the field of mid-twentieth century architecture and urban studies by grappling with the ways in which the everyday built environment facilitated the definition of social and aesthetic norms, and how professional designers used modern architecture and planning paradigms to define middle-class activities and spaces. The main body of her work focuses not only on social institutions but also on social aspirations evidenced by architecture, urban environments, images, and texts. Through this work, Robinson seeks to illuminate the reciprocal relationships among social environments, class, and architecture while investigating historical conditions of affluence and diversity in designed works of architecture and everyday built environments.
Robinson currently teaches survey courses on the history and theory of twentieth century architecture and urbanism, research seminars, and architectural design studios. For Robinson, there are two things she enjoys most about teaching undergraduates: the first is the intellectual challenge of combining history, theory, and design thinking in lectures, discussions, and studios, while the second is witnessing how students critically examine the built environment and realize the significance of their own work now and in the future.
---
JØRGEN BECH TAXHOLM
DENMARK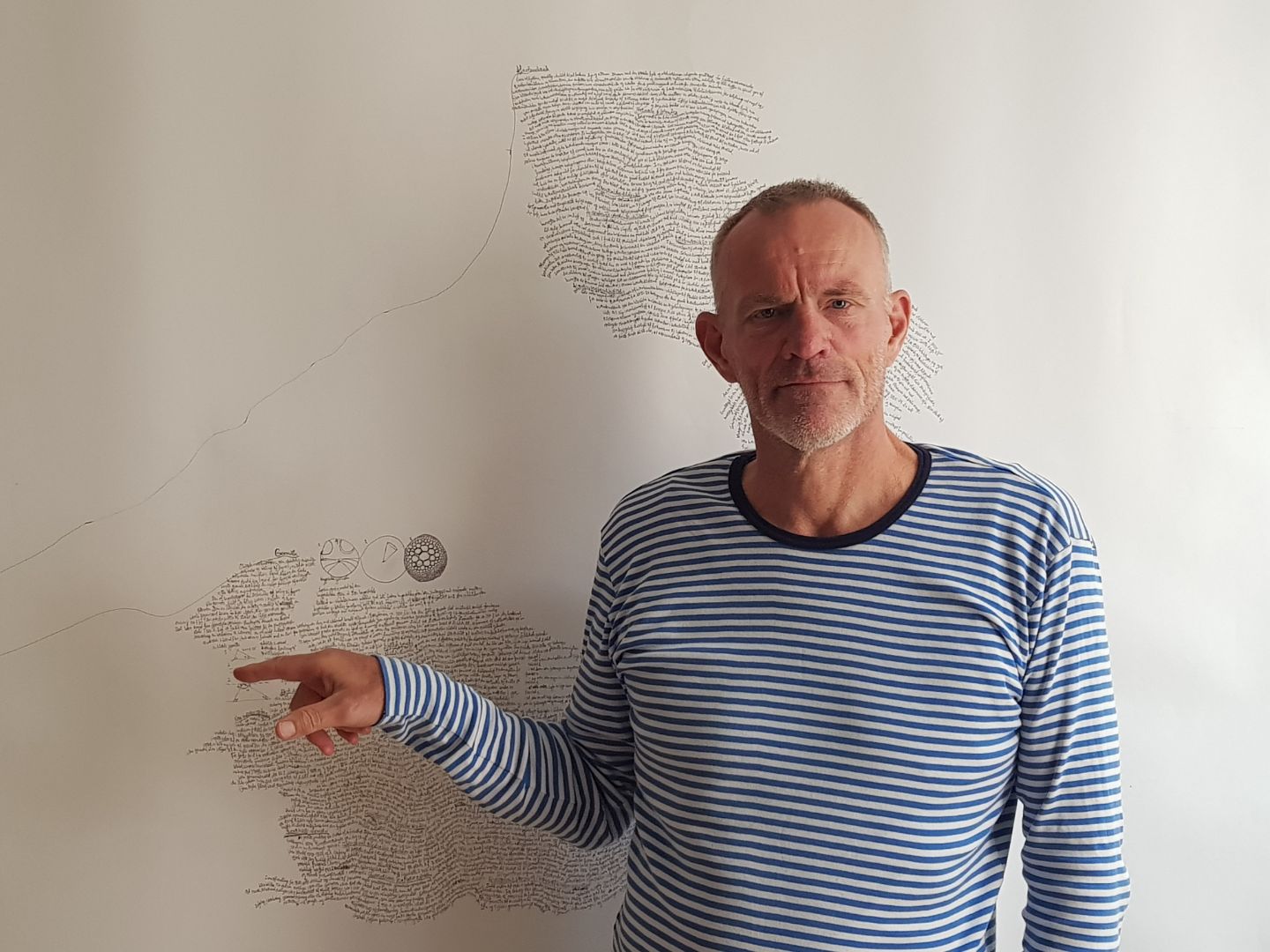 Jørgen Bech Taxholm is an architect with more than 35 years of experience in sustainable planning and architecture.
He is the co-founder of Emergency Architecture & Human Rights and one of the main teachers of the EAHR-IUAV, University of Venice, international master in emergency and resilience and has been teaching at the KADK and KEA in Copenhagen. He is director of EAHR's architecture department and during the years he has contributed to numerous projects in Jordan, Nepal, Italy and Denmark. Moreover, he led several EAHR publications around the topic of planning and social injustice.
His research has focused on sustainable social planning all over the world, specializing in architectural interventions and procedural involvement and involvement of socially and culturally disadvantaged people world-wide to merge architecture and social science to work and build globally for socially disadvantaged groups facing inequality and humanitarian disasters or to work for communities in need of support and savings in urban decision-making processes. EAHR's method is called 1 + 1 = 11 and is based on the principles of cooperation, co-participation and co-creation as a foundation for creating involvement, ownership, empowerment and development - in vulnerable groups as well as among resourceful users.
He has achieved numerous awards, among others Biennale Chile 1.st Price, October 2017 / Building of the year. ArchDaily 2018 / Global Award for Sustainable Architecture 2019 / Aga Khan Nomination 2018 and World Architecture Award / World Festival of Architecture 2014.
---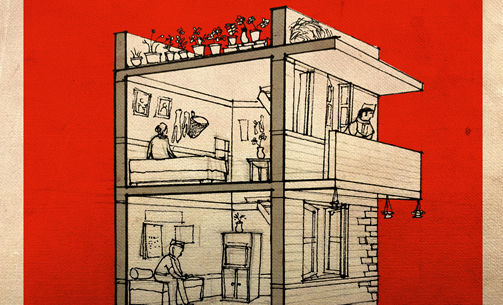 Nipun Prabhakar (BP 2014), Buddhi Bahadur's House, Siddhipur, Kathmandu Valley, Nepal (Undated)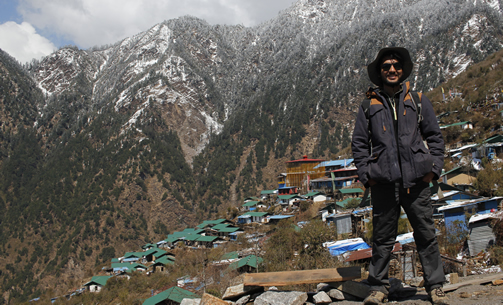 Nipun Prabhakar (BP 2014), Nunnery, Remote Himalayas, Nepal (2017)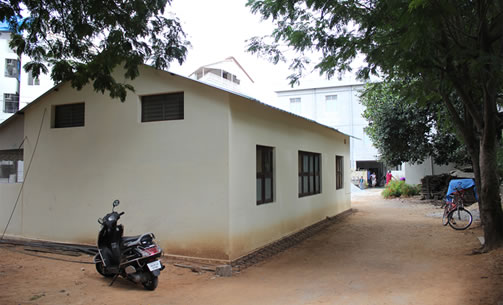 Aparna Ramesh (BP 2013), Cottage for Children, Bangalore, India (2015)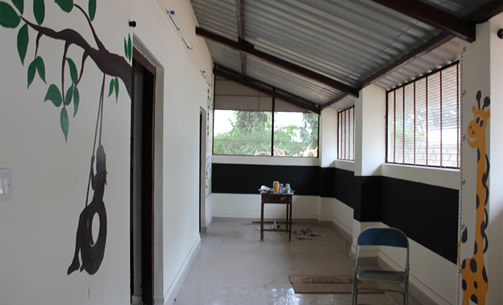 Aparna Ramesh (BP 2013), Cottage for Children, Bangalore, India (2015)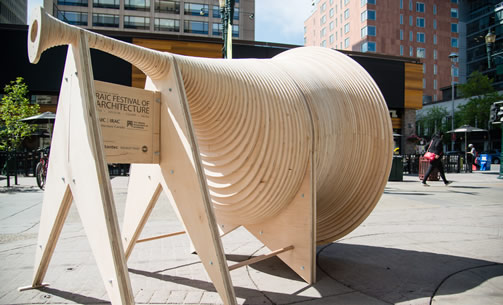 Holly Simon (BP 2011), Justin Loucks, Phil Wilson, Kevin Lo, The Public Speaker, Calgary, Canada (2015). Photo Credit: Stenhouse Photography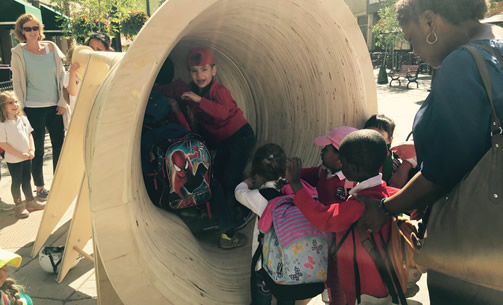 Holly Simon (BP 2011), Justin Loucks, Phil Wilson, Kevin Lo, The Public Speaker, Calgary, Canada (2015)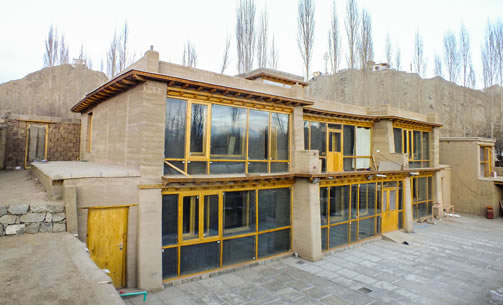 Neelakshi Joshi (BP 2009), Soso House, Ladakh, India (undated). Photo Credit: Sonam Wangchuck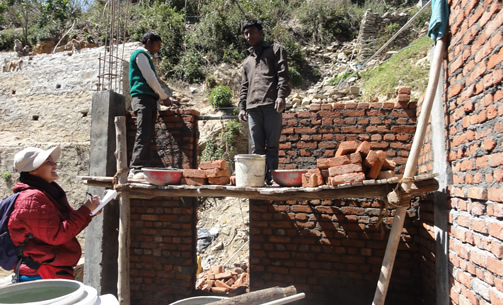 Neelakshi Joshi (BP 2009), Fieldwork at construction sites, Himalayas, India (undated)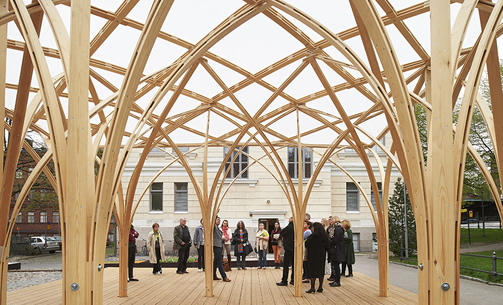 Philip Tidwell (BP 2003) and Peripheral Projects Studio, The Säie pavilion, Helsinki, Finland (2015)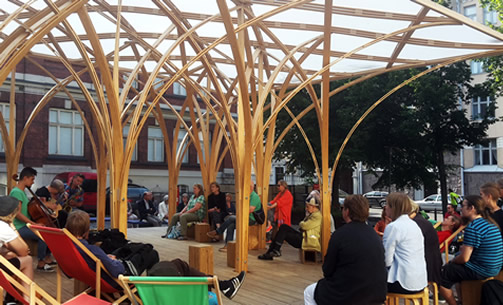 Philip Tidwell (BP 2003) and Peripheral Projects Studio, The Säie pavilion, Helsinki, Finland (2015)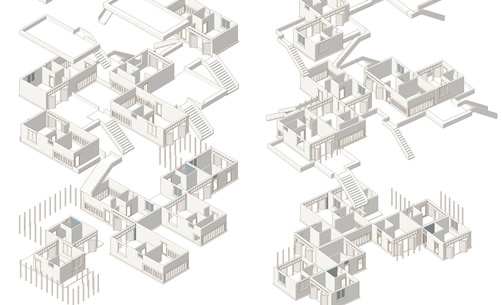 Tarun Bhasin (BP 2015), World Architecture Festival Student Charrette Entry (2016)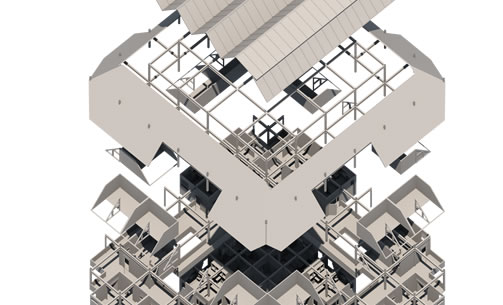 Tarun Bhasin (BP 2015), World Architecture Festival Student Charrette Entry (2016)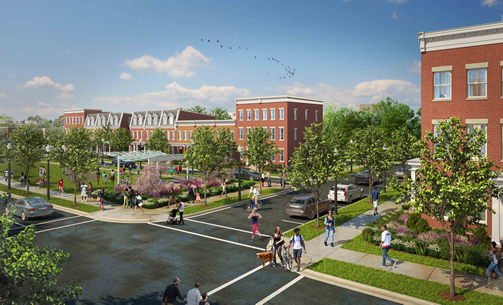 Delma Palma (BP 2014), a planned mixed-income development, Washington, D.C., USA (undated)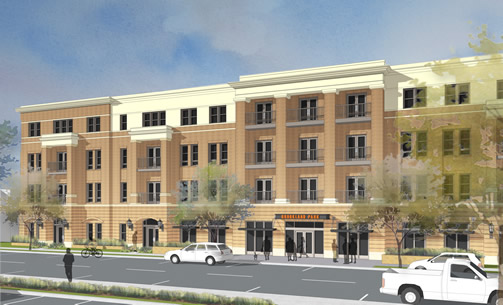 Delma Palma (BP 2014), an affordable apartment building, U.S.A. (undated)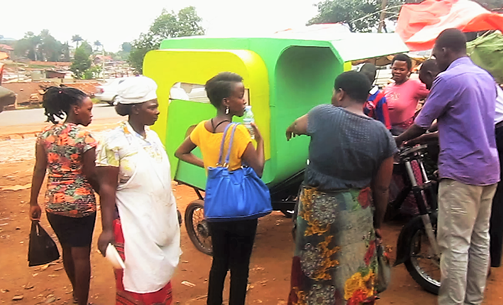 Ben Wokorach (BP 2013), Fruiti-Cycle First Prototype, Kampala, Uganda (2016)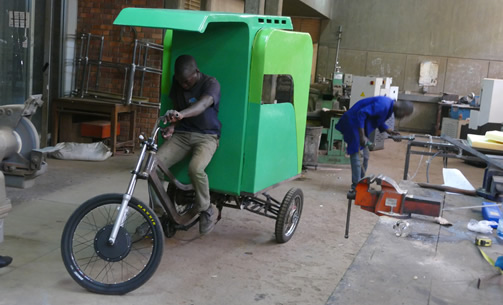 Ben Wokorach (BP 2013), Fruiti-Cycle Second Prototype, Kampala, Uganda (2016)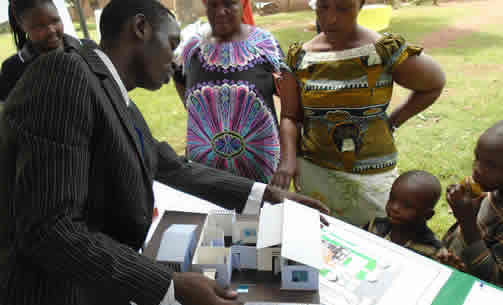 Andrew Amara (BP 2006), a workshop to engage local families in designing affordable and sustainable shelter, Kampala, Uganda (2016)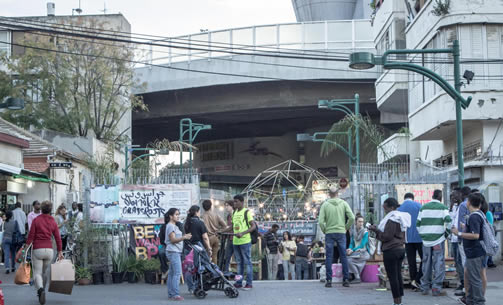 Robert Ungar (2010) and ONYA collective, a garden in a formerly abandoned entrance to Tel-Aviv Central Bus Station, Tel-Aviv, Israel (2015)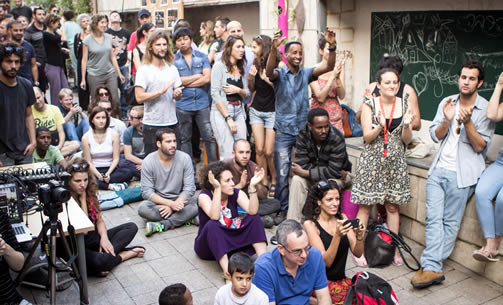 Robert Ungar (2010), Grassroots 2015, a community organized festival in ONYA collective garden, Tel-Aviv, Israel (2015)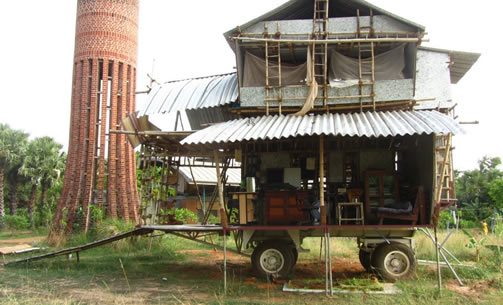 Avikal Somvanshi (2008), The Ladder House, New Delhi, India (2012)