[ID:2025] Housing, Identity, Awareness, Compassion...... or the lack of it
India
Mumbai is described as a city that never sleeps. A day in the city and one can discover the bustling energy it is famous for; at every turn you take, with every sight you behold, in every person you meet. The architecture of Mumbai is gearing for a turn, as its wheels are making its way towards becoming a world city. The drowning noises of construction activities, the movement of masses at all junctions, the thick traffic, the intimidating infrastructure, advertisement hoardings of a promising future are all evidences that we are indeed on the path of development.
By evening fall one would think of Mumbai as a picture perfect financial capital of a developing country. There are contrasts, proof of the city's varying economies, but they merge to a grey and the poverty becomes invisible. But when the city takes a pause; when the lights, noises and people have dimmed; from the creases of the city's blanket, the city's destitute become conspicuously visible. Sprawled across railway platforms, hand carts, under the bastion of closed shops, beneath over bridges, on roadside pavements, in abandoned grounds resting in preparation for the coming day.
The rural poor after being driven out of their homes come here in search of work opportunities. Mumbai is a big city and it always deals with big numbers. The 2011 census claims 58,000 people are homeless but activists claim the figure to be as high as 3, 00,000.
The homeless live a marginalized existence, as there are no government-run night shelters available in the city. Most of them do not have an official identity. Since they have no documents, they are barred from access to many welfare schemes. They have no security or access to basic facilities. The women and children are exposed and at a greater risk of physical abuse. Their vulnerable living conditions cause them to be an easy prey to numerous diseases in the monsoon. And the worst, more than 10% of them are killed or injured in road accidents every year.
The city lags behind in understanding who the homeless are, often confusing them to be beggars. They do low end jobs such as putting up banners, catering, loading-unloading, working on construction sites, as rag pickers, domestic workers and other informal laborers; the jobs that form the backbone of an economy. Their efforts and role in shaping the city's infrastructure is overlooked. They are the unnoticed cogs in the wheels which keep Mumbai running. Categorizing them as beggars dehumanizes these hardworking homeless citizens.
With great regret I came across the fact that there is not a single shelter or low cost housing option available for these homeless citizens. The authorities either speak of them with contempt or a thorough disregard. But there are many benevolent individuals and societies in the city who have opened shelters for children and a few for elderly and rescue homes for girls. They take in children up to the age of 18, helpless women and the elderly. Apart from just putting a roof over their heads; they are educated, counseled and reintegrated back into society as respectable citizens.
One such remarkable institution is Snehasadan, which is a shelter for homeless children. It has 16 houses under it and each house has a couple with children of their own who are reared together with the Snehasadan girls or boys. Instead of working as just a shelter which reminds the children of their past and also creates a divide between them and society, here each foster homes operates like a real family where the children feel safe and valued.
The Snehasadan house in Andheri, a compounded area consists of an office building which leads to the main house and opens to a courtyard which has a large shed overlooking it. All of the children including the couple's own live in the same house and a room is shared by 3-4 children. The children use the same washrooms, eat in the same dining hall and work in the same study hall. There is no distinction made in terms of living standards or opportunities, and hence a sense of equality and a feeling of confidence is seen in the Snehasadan boys and girls. The kids were lively and talkative rather than withdrawn. The courtyard is where the children played in the evenings. Their favorite spot though undoubtedly was the shed where the couple conducted a lot of indoor activities and festivities; it was dear to them because of the memories of celebrations held there. The couple arranged regular holidays, picnics, tours of museums and insisted upon participation in all patriotic and ceremonial days. It is their smallest acts and measures by which they have created an environment which has made a world of difference.
The more I saw of shelters in the city the more I realized that it is only when a sense of ownership is created in the individual, are the housing schemes successful. Because the most basic need which needs to be fulfilled in people who live without a roof over their heads is a sense of belonging.
The ache for home lives in all of us, the safe place where we can go as we are and not be questioned.
- Maya Angelou
The homeless people constitute of single men, single women, children and families. More than two-third of the homeless population is concentrated in the age group of 16 to 45 years. To identify their problems and to think of appropriate solutions for each of them, I interacted with a few to understand them better.
Shanti, a girl of 11, spent her days selling small objects or garlands at traffic signals. Her elder sister had been missing for a few months. She lives with her family under the Dadar Flyover. Her parents do odd jobs and her younger brother works with her.
Ahmed, a man of 27, migrant from Uttar Pradesh, worked as an informal laborer at a construction site during the day and slept on the same site during the night. He had no job security and could be displaced any day. He was paid for the hours he worked, could barely feed himself and did not save enough money to send back home.
Single men, women and children need a place to grow and learn, to feel secure and most importantly to find themselves able to dream.
Architecture is different from other technical disciplines as it has the potential to create such aspirations in the user. Small thoughtful measures made in the fabric of the city, which could create attachment in the user and a sense of responsibility is a way to bring about this aim. By creating homeless friendly design elements in public spaces and city infrastructure, we integrate the people into the city rather than ostracizing them. This can also be done by creating a common goal for them, making them a part of a family, housing them in a building which they can be proud of or sometimes it is as simple as just giving them a house of their own.
The events of human life, whether public or private, are so intimately linked to architecture that most observers can reconstruct nations or individuals in all the truth of their habits from the remains of their monuments or from their domestic relics.- Honore de Balzac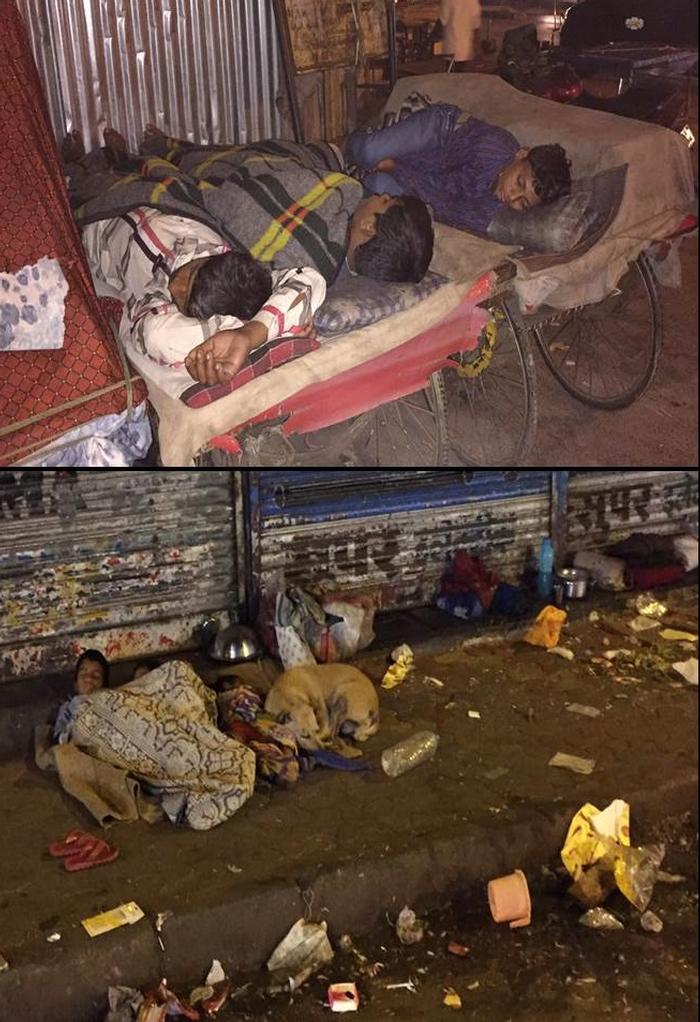 League of Mercy, shelter for girls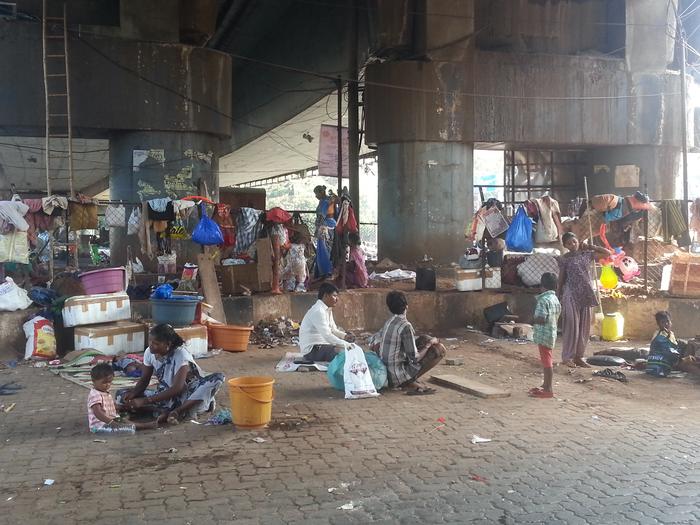 Homeless families living under a Flyover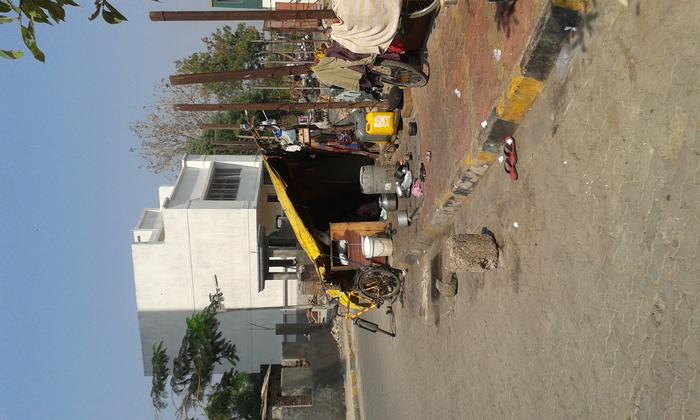 Temporary home made on pavement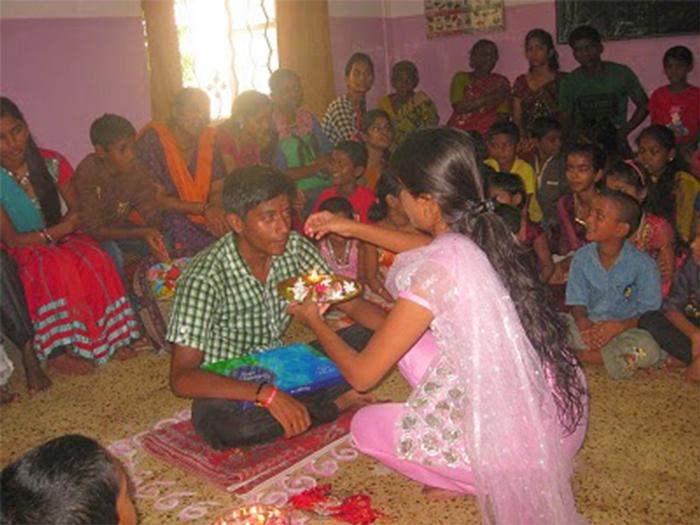 Rakshabandhan, an Indian festival for brothers and sisters, being celebrated at Snehasadan
If you would like to contact this author, please send a request to info@berkeleyprize.org.
---