Andrew Amara
2006 Travel Fellowship Winner
Country of Origin: Uganda
Country of Study: Uganda
Current Country: Uganda
Degrees: Postgraduate Diploma in Project Planning and Management (2012); Bachelor of Architecture (2007)
Statement:

My architecture degree taught me how to design steel, glass and concrete: how to detail buildings and specify materials. I was on course to a 'flashy' profession... But my participation in the BERKELEY PRIZE as a student opened up my eyes to the human element of what architects do: we are supposed to touch lives, and transform lives by improving access to quality spaces and shelter. It also showed me that PARTICIPATION from local communities yields better results in design.
The realities of slums and disorganised settlements in my home towns of Uganda is a people in timber shacks, no access roads, poor sanitation, open sewers that flood when it rains, and a host of related socio-economic challenges. This reality pushed me to study urban planning and development.
I now run an urban development program where we engage low income households in improving access to sustainable housing. I also lead an architecture practice we were explore innovations in various award-winning projects across the country. As a #BerkeleyPrize committee member, University instructor and alumni leader, I continue to mentor students on career and the importance of finding ways to impact society.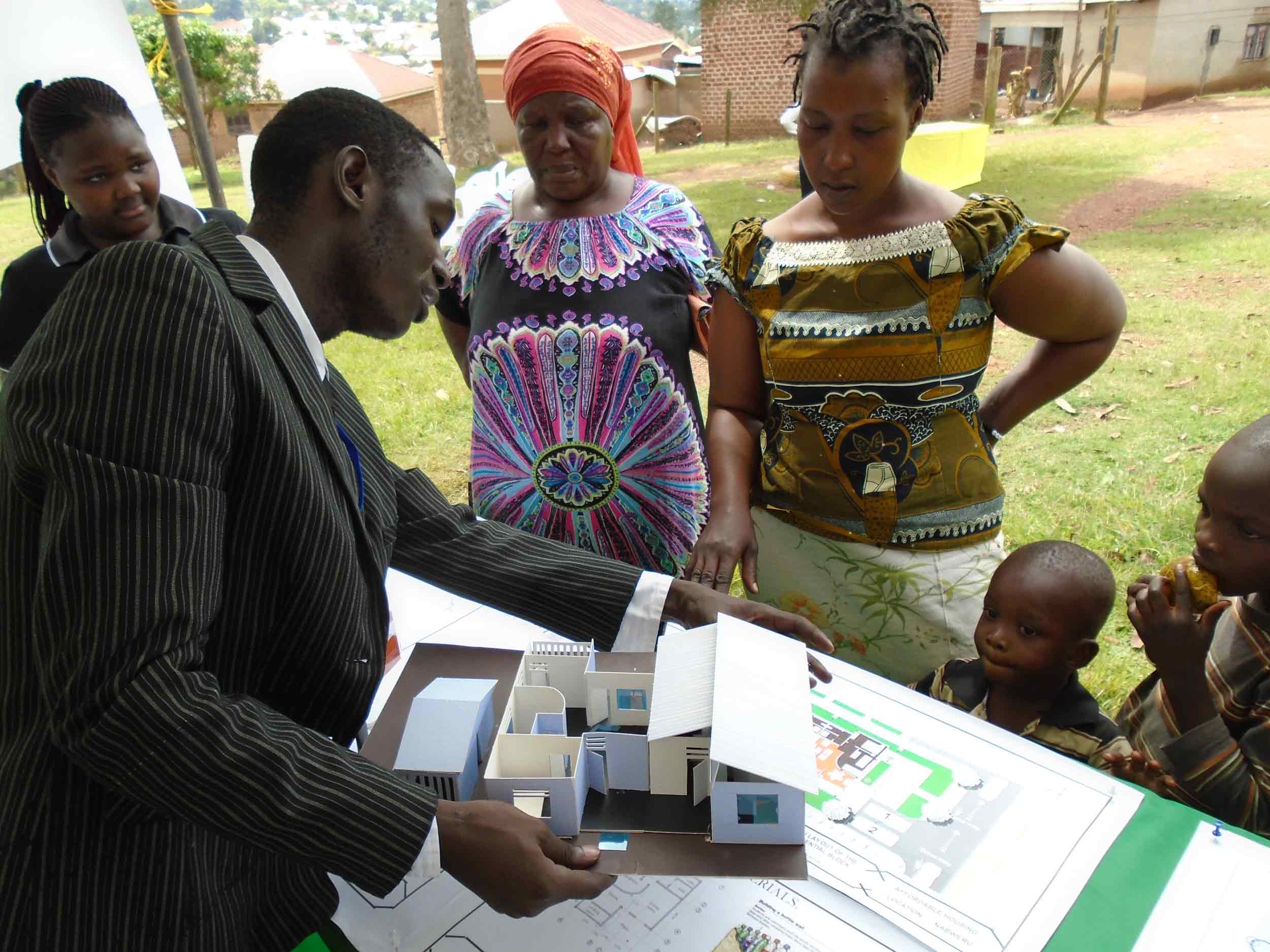 A workshop to engage local families in designing affordable and sustainable shelter. kampala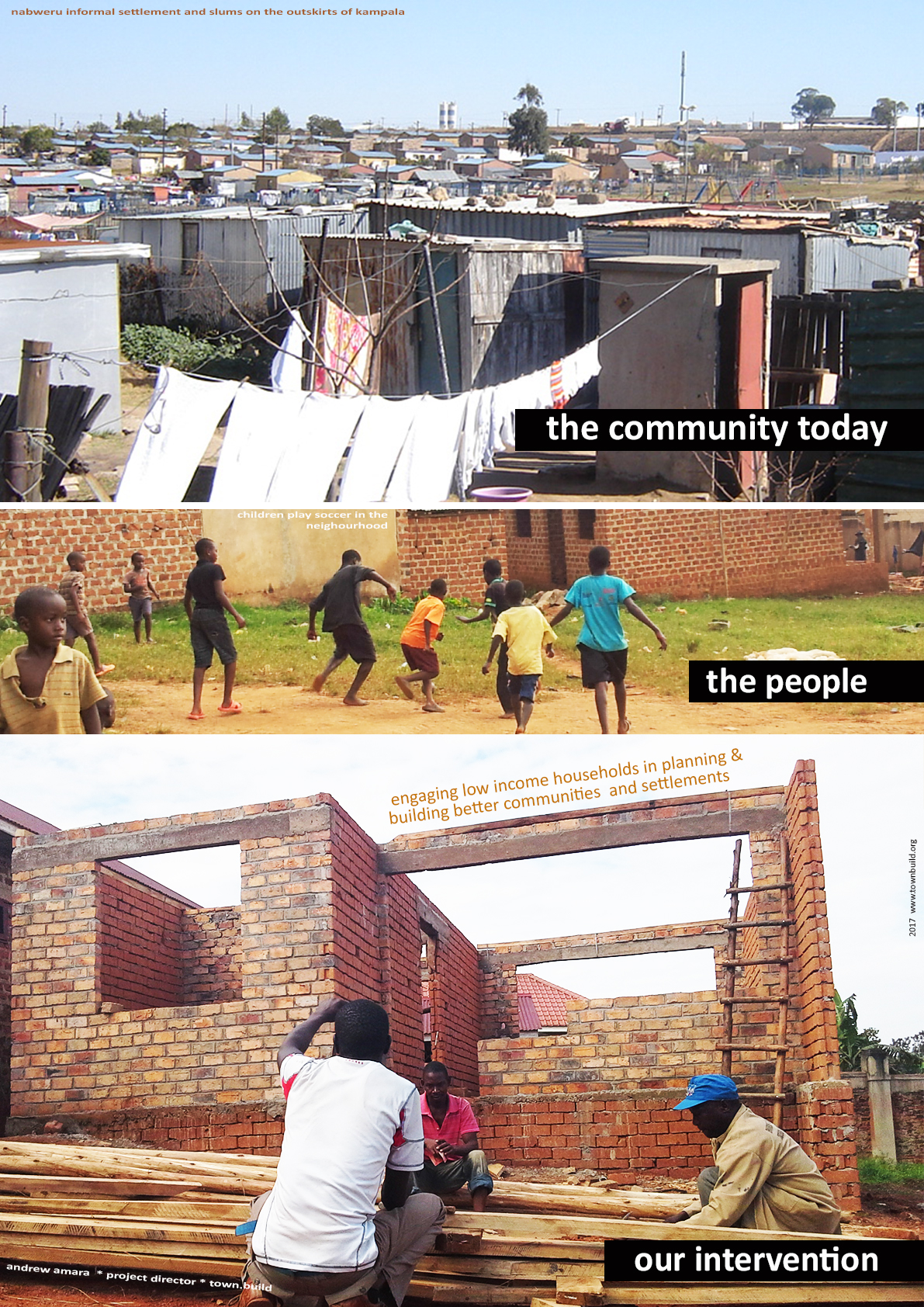 Poster of community engage slum upgrade. Kampala
---
« Previous Winner
Next Winner »