Anusha Narayanan
2008 Architectural Design Fellowship Winner
Country of Origin: India
Country of Study: India
Current Country: India
Degrees: Bachelor of Architecture (2011)
Statement:

Architecture, to anyone who has studied it, somehow remains his/her first love. The same goes for me. I studied architecture in a place as odd and serene as Jammu. I now run my own consultancy, Fish Do It, in Mumbai, along with my partner Kay Khoo, a Malaysian. My interests have always been writing, design and architecture and his are graphic design, branding and curation.
We share a common love for content and problem-solving and that's what we do every day at work. We are consultants and project planners for events, and marketing & brand communications. On a daily basis, we work with small & nimble, and big & traditional businesses. We have designed magazines, produced branding and event collaterals, curated content for conferences, run editorial platforms and consulted with brands on strategy & content. We have also designed digital solutions for brands: which involves wireframing, designing back-ends and front-ends, liaising with programmers, and dealing with tech and data on a daily basis.
Perhaps that sounds like a lot of words, but it involves the same things as does architecture: analyse, plan, design, collaborate, execute and make sure we leave behind a robust system – be it organisational or digital, or just a workflow for teams to use in future. Doing our work requires empathy for the users, empathy towards the clients and the ability to balance crucial aesthetic, functional and financial decisions in order to come up with the best, most efficient, usable solution to a brief.
Although what I "do" today isn't architecture, its roots are in an architectural design education. Carrying that attitude which architecture gave me and applying it to all problems that we tackle in life and in business is what has helped me grow. No design or engineering is "social" or good if it loses sight of the users in pursuit of distant dreams. Architecture is the ability to dream and then to follow through – to commit to never rest till the problem has been solved, and multiple scenarios have been anticipated and solved for. That is what the social art of architecture has taught me.
For the BERKELEY PRIZE 20th Anniversary, I express my gratitude and honour for having had the opportunity to be a part of the Committee for over 5 years. It has been an invaluable educational experience for me since I get to read what writers, students and architects from around the world think, feel and prioritise. It is my lens to introspect on my own thoughts as well. Congratulations for building a platform such as this and I hope to keep serving the Committee with fervour in future.

An Indira Temple on an urban street corner in Bangkok city. A common social sacred space.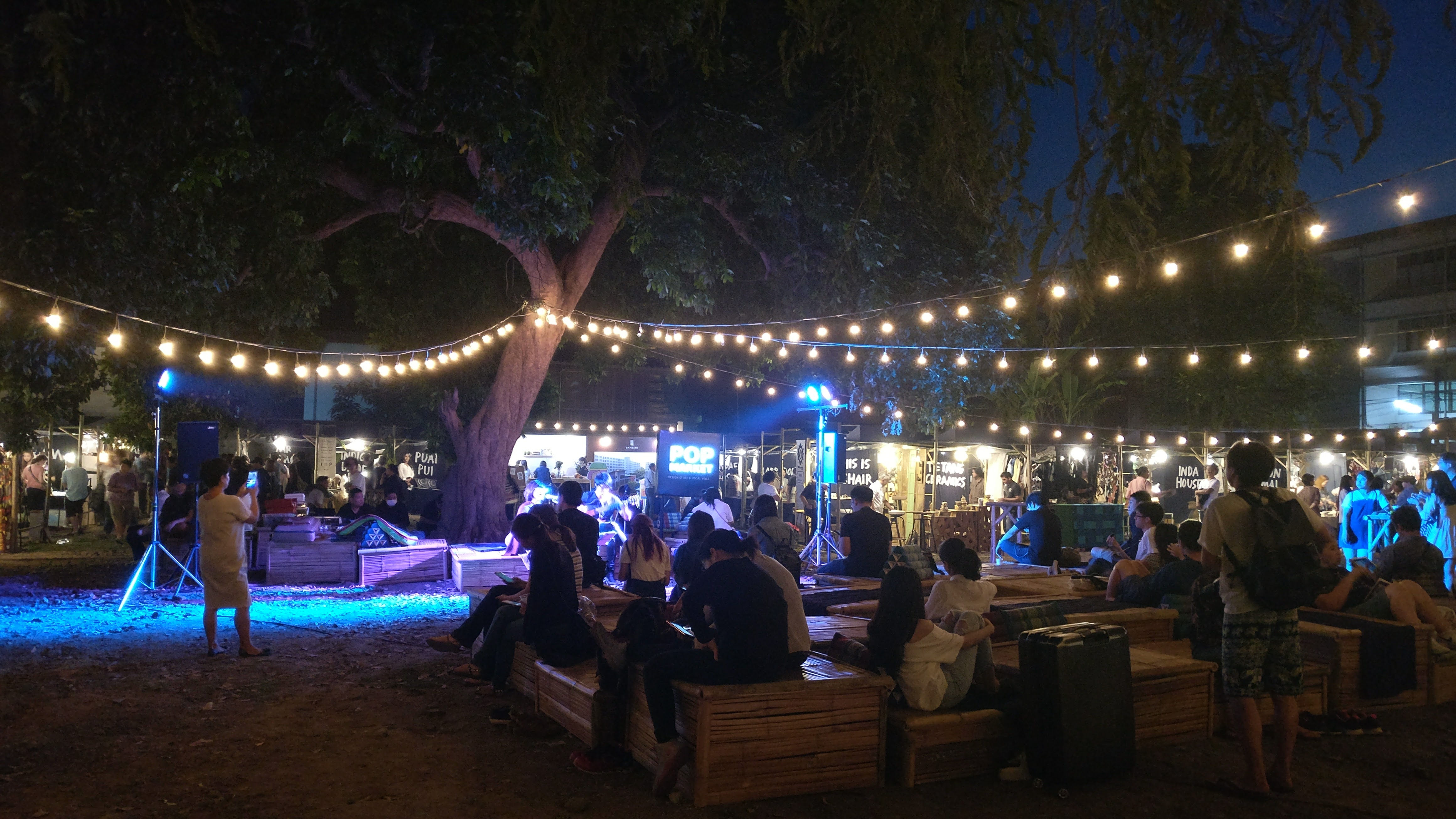 Temporary Spaces designed for Flea Market, Chiang Mai Design Week 2016: social design for the moment
---
« Previous Winner
Next Winner »