Ben Wokorach
2013 Travel Fellowship Winner
Country of Origin: Uganda
Country of Study: Uganda
Current Country: Uganda
Degrees: Bachelor of Architecture (2016)
Statement:

My life aspiration is to be a serial innovator and social entrepreneur contributing to achieving the UN Sustainable Development Goals and inspiring millions of youths across the Globe. This conviction has been influenced by my 2013 BERKELEY PRIZE Travel Fellowship experience, which not only exposed me further to the social art of design, but also deeply to social innovations as a means to improve livelihood of the undeserved in our communities.
On my return, this rich and diverse experience shaped my final year design thesis "Community Museum of Acholi Traditional Music and Dance" (https://www.youtube.com/watch?v=ZO8Bq62Wo5s), which emerged as the best final year project from Makerere University. I was awarded as the best final year student by Uganda society of Architect in 2015.
After my graduation I created Fruiti-Cycle (https://www.youtube.com/watch?v=7tTuxiaVD_k), an affordable electric motorized tricycle mounted with a solar powered refrigerated storage unit, for conveniently distributing fresh fruits and vegetables. It is designed for small-scale farmers with the mission to reduce the 50% post-harvest losses in fruits and vegetables happening in the distribution chain in Africa to less than 10%, thereby increasing farmers' incomes and food security globally.
Today I am the CEO of the startup in Uganda which has won over six awards, and personally I have been recognized as 1 of 100 brightest young minds in Africa 2016 (https://www.linkedin.com/pulse/young-thriving-african-entrepreneur-leader-jacob-fohtung), and 1 of 250 global young leaders for first ever UNCTAD Youth Forum 2016 (https://wokober.wordpress.com/ ). Currently I am a Mandela Washington Fellow at Purdue University Indiana, a leadership initiative by Barack Obama for Africa young leaders.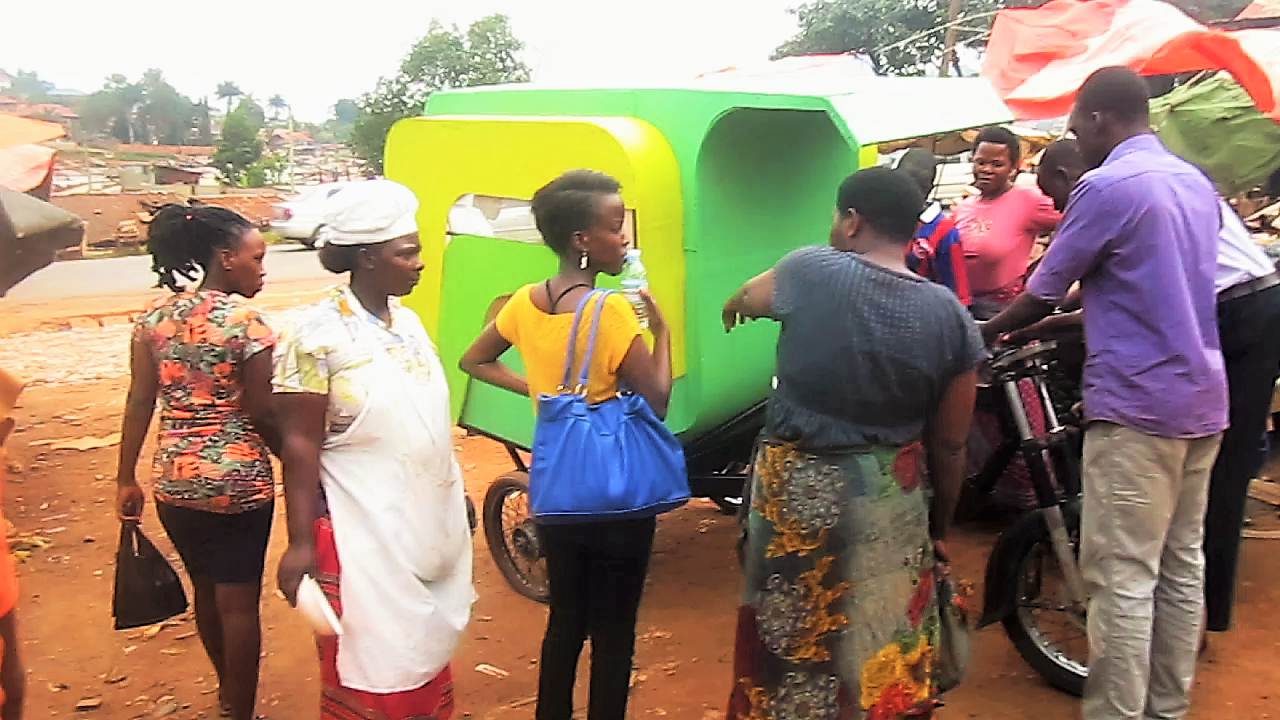 Testing first prototype with Users

Improved second prototype after seeking feedback from users
---
« Previous Winner
Next Winner »