Tarun Bhasin
2015 Travel Fellowship Winner
Country of Origin: India
Country of Study: India
Current Country: India
Degrees: Bachelor of Architecture (2017)
Statement:

"People, collectively, and simultaneously with the spaces they inhabit, produce their own external environment"
I attempted the BERKELEY PRIZE in my first and second year of college, but did not get shortlisted. The intent behind my writing wasn't clear and my subject wasn't defined. I did not make that mistake for the third time (perhaps because of my partner). The focus had shifted from writing about concepts to narrating human experiences and stories of particular events; and this change in my perception has defined my work ever since.
My interest after the PRIZE greatly shifted towards Urban Design, primarily Urban Regeneration. I, within a team, participated and won two World Architecture Festival Student Charrettes consecutively (2015,16). In the first, we tried to revitalize an old city's fabric by placement of an object. In the second, we attempted to create a dialectic shift in autonomy between two cores through a heterotopia. While the discussions were purely academic, they were carried to my thesis that aimed at developing a socio-economic housing model for inert work-dwell communities placed within any metropolis.
The social art of architecture does not require you to be involved in construction, but asks you to carefully assess the nature of problem and find solutions that have the capacity to reinvigorate even the most neglected minorities in the present situation. At 23, I have now graduated and am entering the field of architecture journalism to explore conditions and their supporting ideas; to generate dialogues; and to share corresponding results.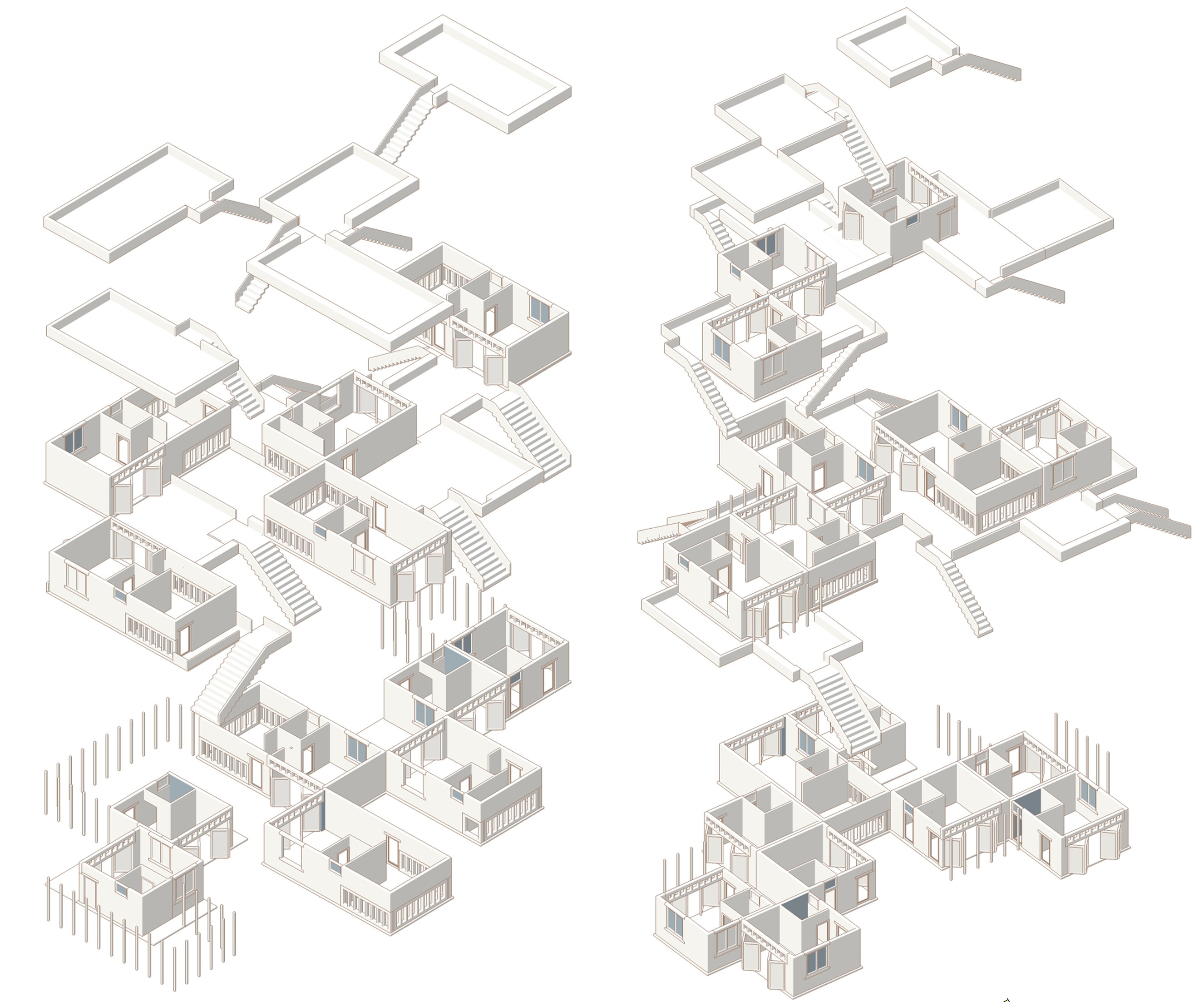 Initial socio-economic cluster based on communicative movement between labyrinth of staircases.

Final cluster based on generating moment and a collective social narrative.
---
« Previous Winner
Next Winner »