Avikal Somvanshi
2008 Architectural Design Fellowship Winner
Country of Origin: India
Country of Study: United States
Current Country: India
Degrees: Master of Science in Applied Urban Science and Informatics (2017); Bachelor of Architecture (2011)
Statement:

Avikal Somvanshi is the Fulbright-Nehru Fellow at New York University, persuing a graduate program in urban data science and civic analytics as part of the Fellowship. He is currently working with New York City based non-profit Women-in-Need to improve the services they provide to the homeless women and children in the city. Women-in-Need is the largest non-profit working on the issue of homelessness in NYC and operates multiple homeless shelters in the city which houses almost 5,000 homeless people every night.
Somvanshi won the 2008 BERKELEY PRIZE Architectural Design Fellowship seeking solutions to urban homelessness crisis in India. Previously, Somvanshi worked as the programme officer at the New Delhi–based think tank Centre for Science and Environment. He developed and spearheaded the centre's urban habitat program working towards sustainable and equitable cities that are affordable for all.
He has co-authored two books and researched and written multiple policy papers and articles on affordable housing, green buildings, urban air pollution, construction waste and sustainable mobility in India. While working with EartHauz, an Auroville-based alternative architectural practice, in 2011-12 Somvanshi designed and constructed multiple affordable housing modules using recycled waste. One of his creations, the Ladder House project, which explored fast-track eco-friendly response to relief shelter for post natural disasters scenario using bamboo ladders, recycled tetrapak and coir ropes, was reviewed in three major national publications.
Somvanshi credits the BERKELEY PRIZE for starting him on his career trajectory which explores the intersection of architecture, cities, and data-driven policy in the domain of social justice and environment.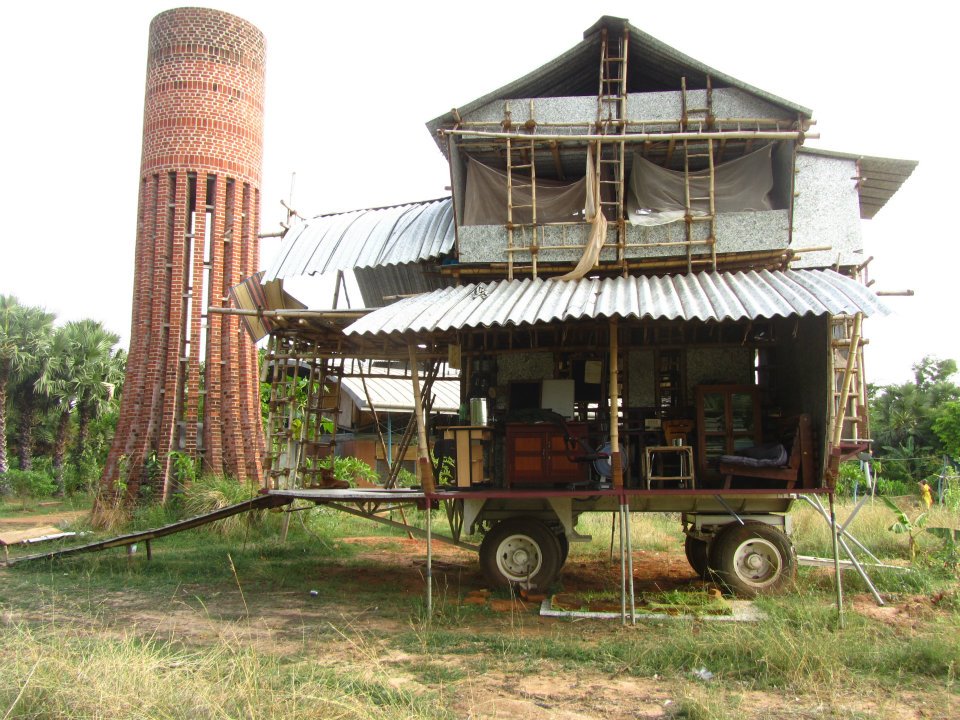 The Ladder House: Somvanshi's office-cum-residence made of bamboo ladders tied to a retired trailer.
---
« Previous Winner
Next Winner »