Philip Tidwell
2003 Essay Prize Winner - First Place
Country of Origin: United States
Country of Study: United States
Current Country: Finland
Degrees: Bachelor of Architecture and Urban Studies (2004); Master of Architecture (2011)
Statement:

Philip Tidwell is an architect and educator based in Helsinki, Finland. After studying in the United States, he received a Fulbright fellowship to Finland and then worked as an architect in the office of Juhani Pallasmaa. His work and research focuses on the intersection of climate, culture and materials in architectural design.
Since 2011, he has taught primarily at Aalto University where he works with students from Finland and around the world. His studios emphasize a direct engagement with materials as well as a holistic understanding of the way that architecture forms and is informed by trajectories in ecology, energy and social behavior.
In addition to teaching, Philip operates an independent design studio, Peripheral Projects. The Studio has designed award-winning exhibitions for the Museum of Finnish Architecture, the Seoul Museum of Art, and the Nordic Pavilion of the Venice Biennale.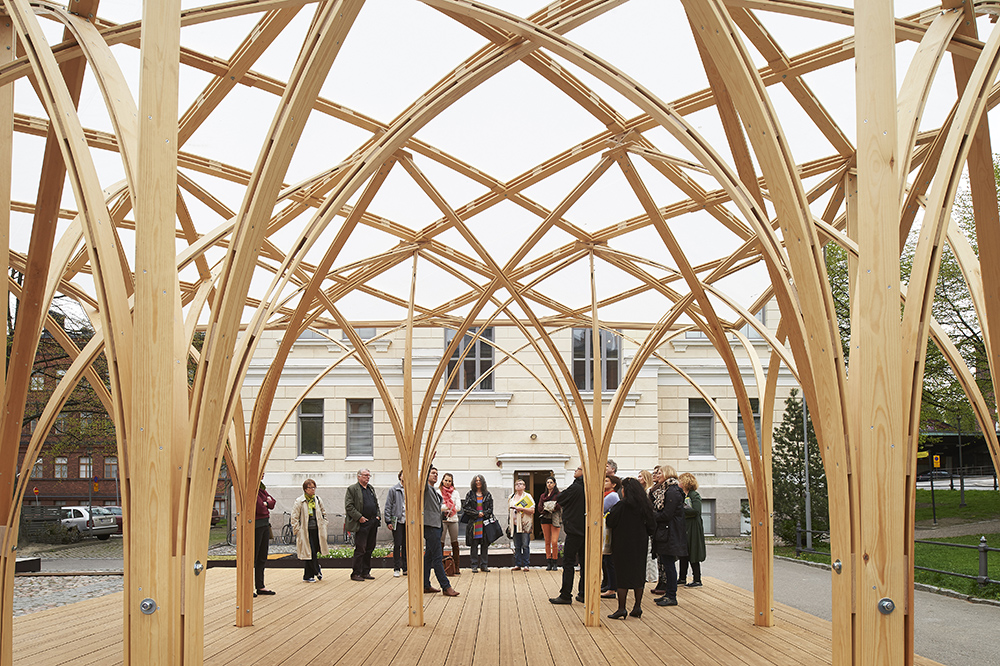 The Säie pavilion was designed and constructed by Philip's studio at Aalto University in 2015.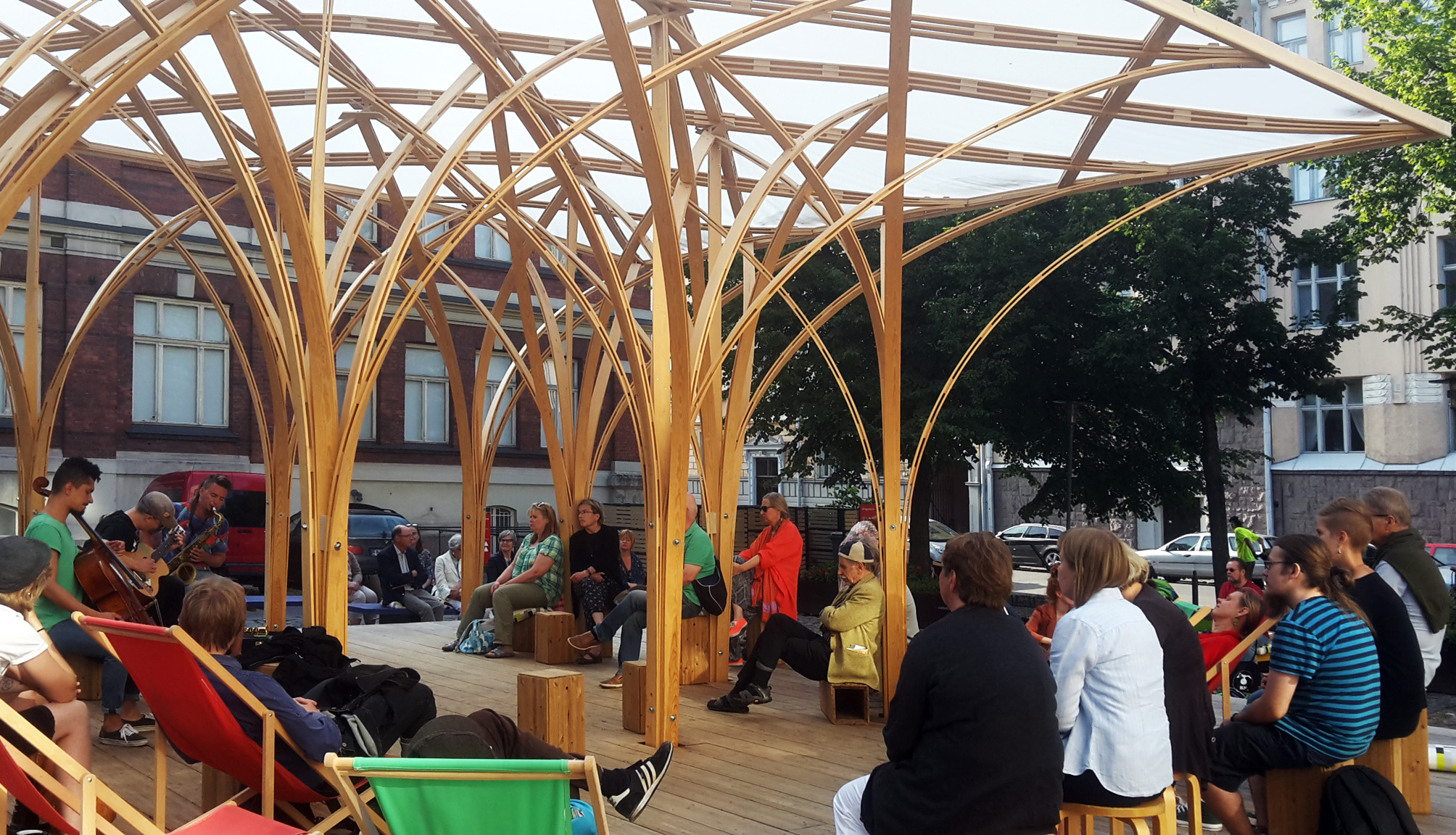 The pavilion provides a covered space in the center of the city for eating, lectures and concerts.
---
« Previous Winner
Next Winner »