Neelakshi Joshi
2009 Essay Prize Winner - First Place
Country of Origin: India
Country of Study: Germany
Current Country: India
Degrees: Ph.D. in Urban and Rural Planning (in process); Master of Urban and Rural Planning (2010); Bachelor of Architecture (2005)
Statement:

It has been an interesting journey since the autumn of 2008 when I started my research for the BERKELEY PRIZE Essay Competition. I was trying to find the linkage between sustainable design and tradition. I spent six months extensively studying and understanding my chosen topic. Not only was it an intellectually fulfilling journey, it also my first experience going into the 'field' and discovering new things.
After graduating from architecture school I was engaged in research and design of earth based construction at the Auroville Earth Institute, UNESCO chair for earth construction. This two year journey helped me put to practice my passion for sustainable construction. As a continuation of this work I travelled to the trans/Himalayan region of Ladakh and helped local entrepreneurs set up a solar-earth construction company.
My work as an architect also got me involved in urban issues. This happend at a critical time in India's history: the urban population was transitioning from rural to urban at an unprecedented rate. I worked on a variety of interesting projects from exploring urbanisation in Bihar to designing bicycle tracks in Banagalore.
I started my Ph.D. at the Dresden Leibniz Graduate School in 2016 studying the risks of unplanned urban development in the dangerous landscape of the Himalayas. The constant learning of academia and the layered challenges of social life continue to enthuse me. The BERKELEY PRIZE opened my eyed to the developmental challenges that surround me and I have not stopped looking and working on them since then.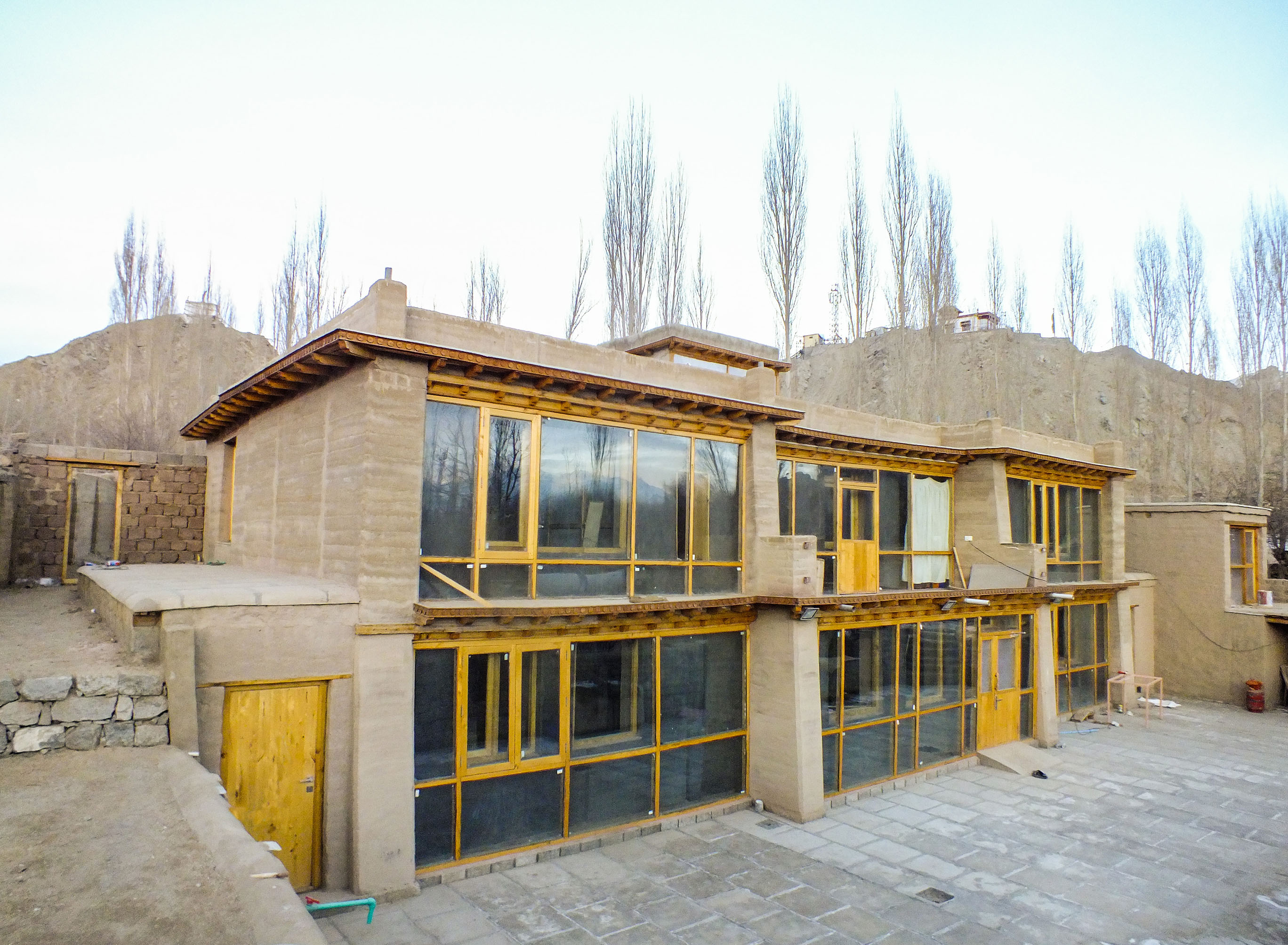 Soso House, Ladakh (Revival of earth techniques in Ladakh) Credit: Sonam Wangchuck

Fieldwork at construction sites in the Himalayas
---
« Previous Winner
Next Winner »