Essay Prize Question
WHAT HAVE ARCHITECTS DONE IN THE PAST AND WHAT CAN THEY DO IN THE FUTURE TO HELP REDUCE THE NEGATIVE EFFECTS OF CLIMATE AND CLIMATE CHANGE?
Essay Prize Jurors
Fadi Masoud
Youssef Nassef
Avikal Somvanshi
Susan Ubbelohde
Dedication: U.C. Berkeley College of Environmental Design
Founded in 1959, Berkeley's College of Environmental Design was an early reflection of the shift in architectural education during the second half of the 20th century from primarily aesthetic considerations to systematically identifying and studying the relationships between humans and their environment. By combining the decades-old academic programs of architecture, landscape design and urban planning at Berkeley, an entirely different educational focus was created.
An outgrowth of this new approach was the integration of social, behavioral, ecological, and climatic studies and research into the design curriculum. The result was a new all-encompassing discipline that was named Environmental Design. Wurster Hall itself reflects detailed responses to a number of the areas of concern, including the social distribution of spaces, the use of extensive passive sun-control elements, and more rigorous study of the proposed building as part of the total campus plan.
Wurster Hall was named after the husband and wife team of William Wurster and Catherine Bauer Wurster. William Wurster was head of the School of Architecture and then the first Dean of the CED. Catherine Bauer Wurster was a nationally-recognized housing expert and later Professor of City and Regional Planning at CED. Both played significant roles in the founding of the new college.
---
Essay Prize Winners and Honorable Mentions
To be announced
---
Travel Fellowship Winners and Destination
To be announced
---
Related Links
2019 Prize Website
2019 Poster
2019 Press Release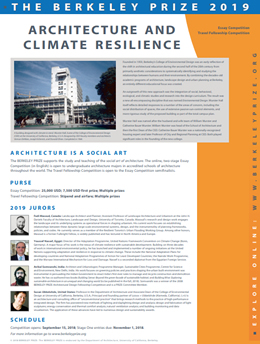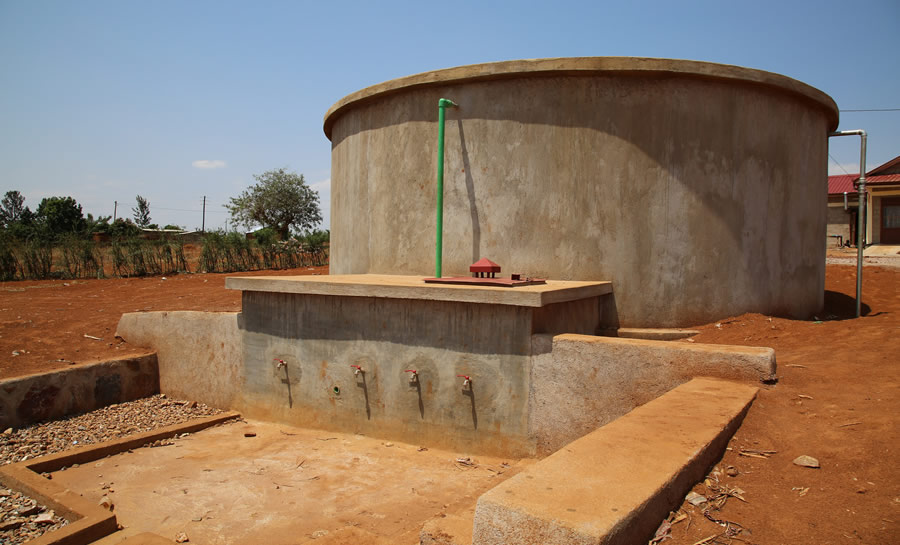 Rwanda's Green Fund invested in Rweru Green Village by providing water tanks, including this one which is connected to mains water to serve the community in times of drought.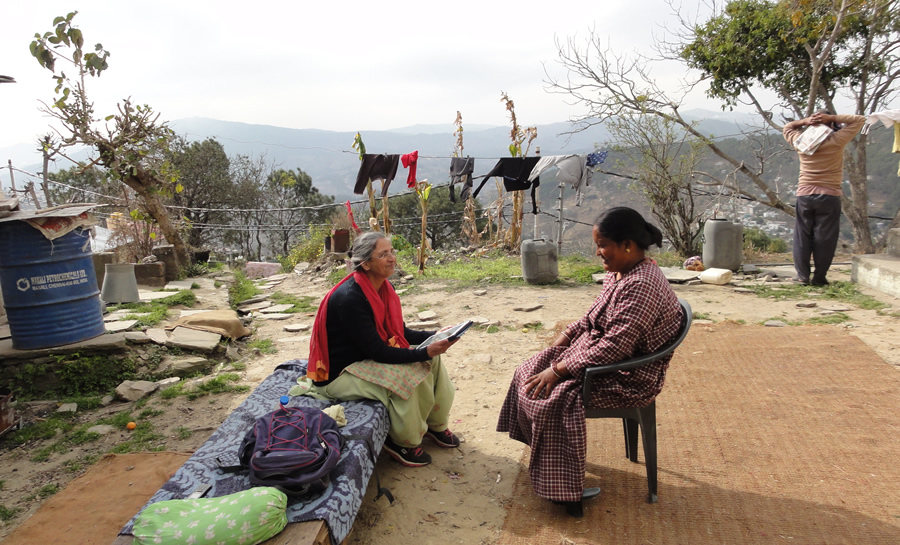 Understanding community perceptions of Climate Change through dialogue. Photo Credit: Neelakshi Joshi