Architects Confront Poverty
Essay Prize Question
WHICH ARCHITECTS, INDIVIDUALS, OR INSTITUTIONS HAVE MADE AN EFFORT TO IMPROVE THE LIVING, WORKING, EDUCATION, AND RECREATION PLACES FOR THE POOR AND UNDERSERVED IN YOUR COMMUNITY?
Essay Prize Jurors
John Cary
Teddy Cruz
Arif Hasan
Ananya Roy
---
Essay Prize Winners and Honorable Mentions
First Prize: Mr. Tarun Bhasin & Ms. Vineetha Nalla, School of Planning and Architecture, Bhopal, India: "There are No Slums: Mainstreaming an Image with Dignity."
Second Prize: Mr. Bernard Acellam, Makerere University, Kampala, Uganda: "Learning on the Hillside: Confronting Poverty with Education."
Third Prize (tie): Ms. Meghna Mohandas, School of Planning and Architecture, Bhopal, India: "Vermillion of Hope."
Third Prize (tie): Ms. Chandana Rajanna & Ms. Hanan Qureshi, IIT Roorkee, Roorkee, India: "Incremental Changes Bring Immense Happiness to the Urban Poor."
Fourth Prize: Ms. Eman Zied, Arab Academy for Science Technology and Maritime Transport, Cairo, Egypt: "Parallel Practice: Bottom-Up Participatory Design in Impoverished Communities in Egypt."
---
Travel Fellowship Winners and Destination
Mr. Tarun Bhasin from the School of Architecture and Planning, Bhopal, India for travel to Cusco, Peru to participate in the "Andean Immersion" program run by International Volunteering HQ that includes work on community construction projects and home-stay with a village family.
Ms. Jennisse Schule from Montana State University, Bozeman, U.S.A. for travel to Anchorage, Alaska, U.S.A. to participate in a Habitat for Humanity Anchorage program in building affordable housing for families in need.
Ms. Andreea Movila from the Facultatea de Arhitectura G.M. Cantacuzino, Podu Ros, Iasi, Romania for travel to three destinations: to Prague to attend the Breaking the Chains of Poverty program at the Summer School on New Development Cooperation; to Rosia Montana, Romania to take part as a volunteer for the "Adopt a House" project there; and to Salzburg, Austria to attend and possibly present a paper at the Absolute Poverty in Europe Conference .
---
Related Links
2015 Prize Website
2015 Poster
2015 Press Release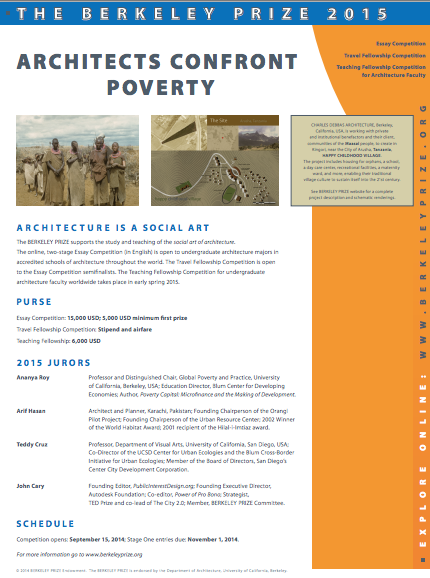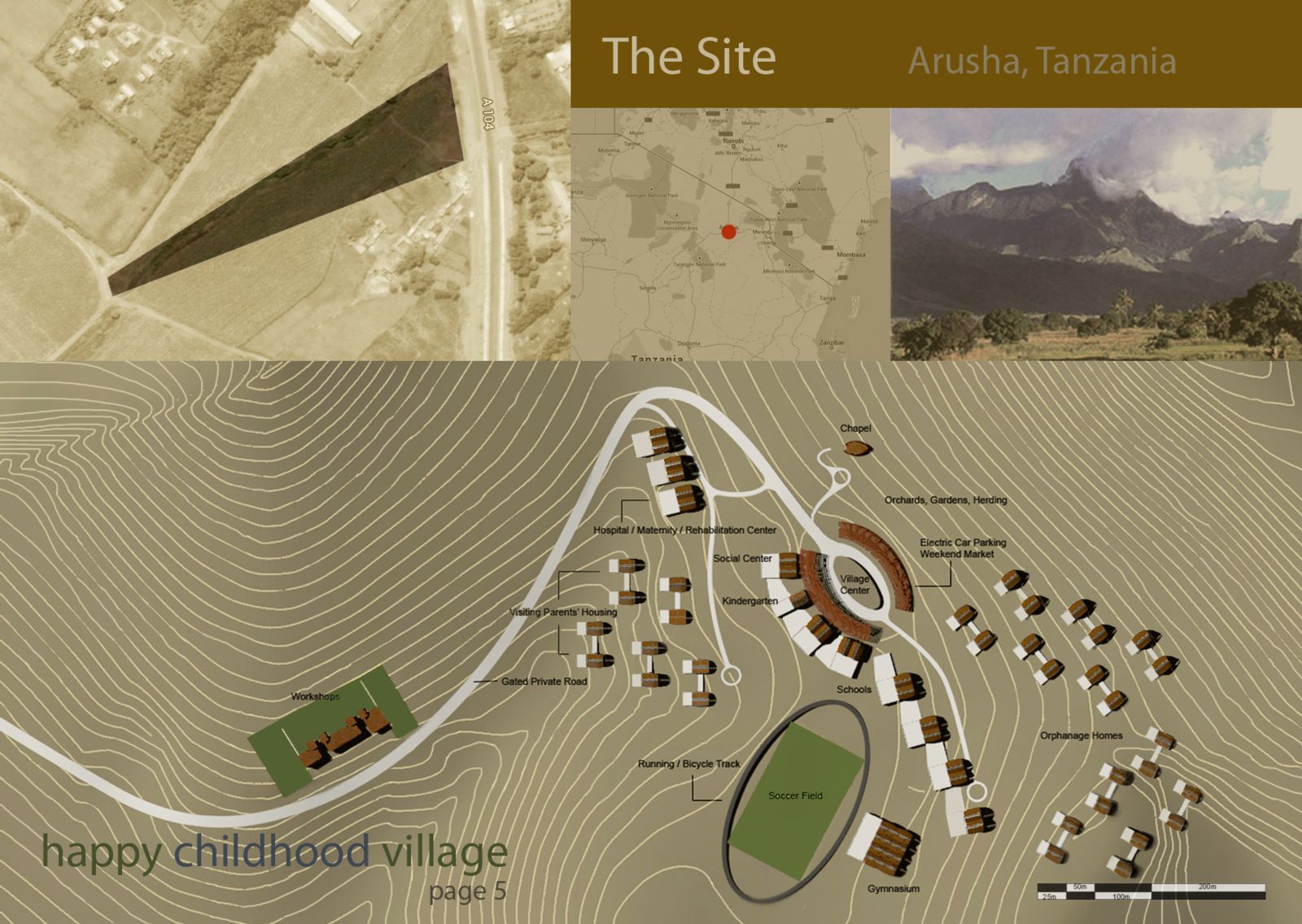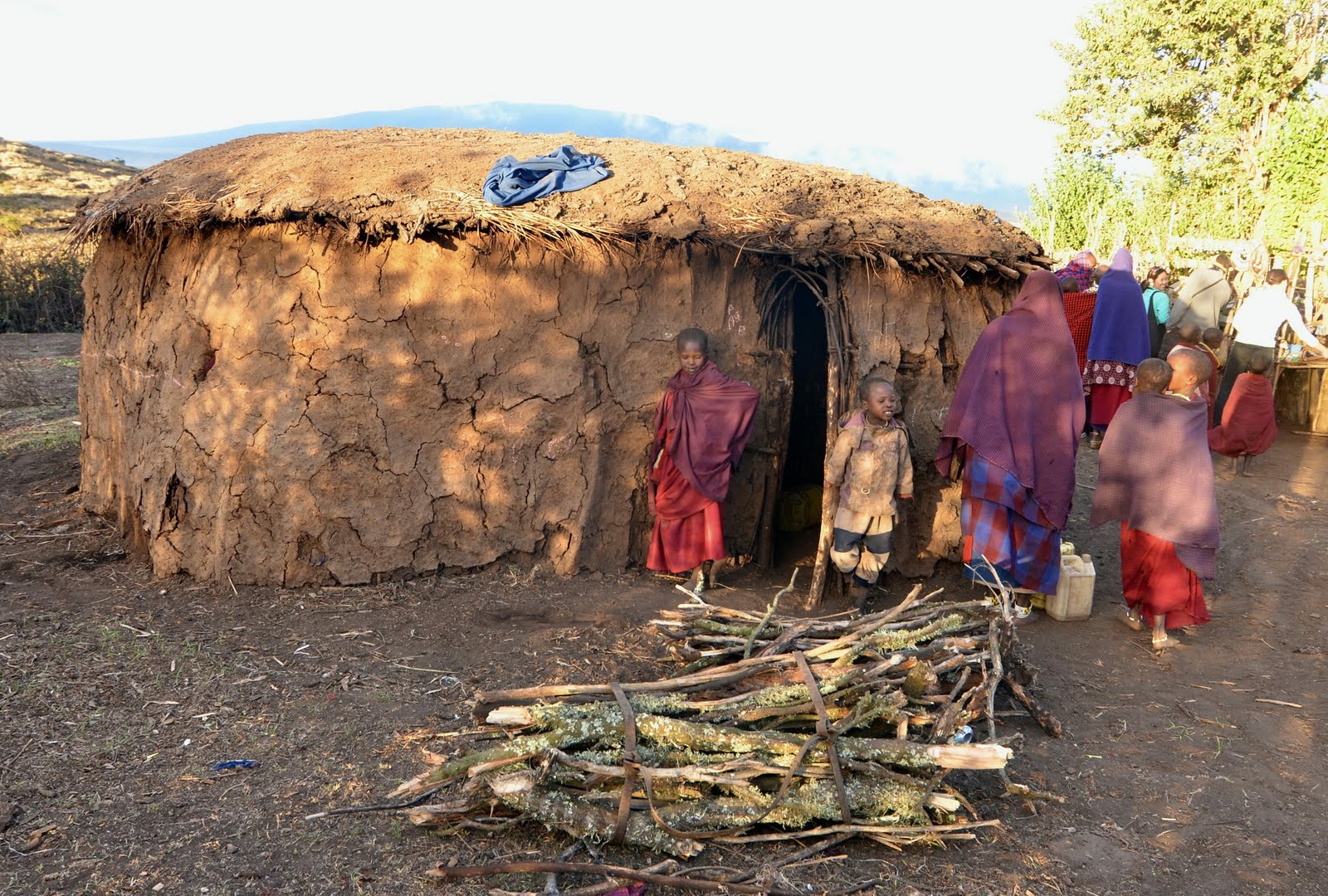 CHARLES DEBBAS ARCHITECTURE, Berkeley,California, USA, is working with private
and institutional benefactors and their client,
communities of the Maasai people, to create in
Kisongo, near the City of Arusha, Tanzania,
HAPPY CHILDHOOD VILLAGE.
The project includes housing for orphans, a school, a day care center, recreational facilities, a maternity ward, and more, enabling their traditional village culture to sustain itself into the 21st century.