Saumitra Sinha
2012 Travel Fellowship Winner
Country of Origin: India
Country of Study: United States
Current Country: United States
Degrees: Master of Regional Planning, Department of City and Regional Planning (2017); Bachelor of Architecture (2007)
Statement:

Master of Regional Planning, Department of City and Regional Planning (2017); Bachelor of Architecture (2007)As part of my BERKELEY PRIZE Travel Fellowship in 2012, I attended a workshop on Campaigning Architecture in Chicago. The workshop's theme was on engaging with the city, to advocate for better public spaces. This exposed me to possibilities which I hadn't considered before, working at a larger scale on planning and policy issues.
After college, I did research and worked on socially relevant projects. Based on this experience, I decided I needed to study further to build my knowledge and skills to pursue my interest further. I am currently a Master of Regional Planning student, batch of 2017, in the City and Regional Planning Department at Cornell University. My area of interest is in environmental planning, climate change adaptation, and disaster management. I am currently writing my master's thesis on institutional reform in Kolkata India to support better disaster management strategies.
Last year for my summer internship, I worked on the NYC Parks's Freshkills landfill to parks project. With my classmate, I designed and conducted a survey to assess how the community was using a new greenway created there. It was marvelous for me to hear the community members talk about how the character of Freshkills had changed. Before it was an undesirable dump, and they couldn't have imagined it would become a green refuge for them. I consider this to be one of the best examples of how an undesirable space can be transformed into an asset for the society.

Freshkills park, converted from a landfill to a park. A refuge from the hustle of New York City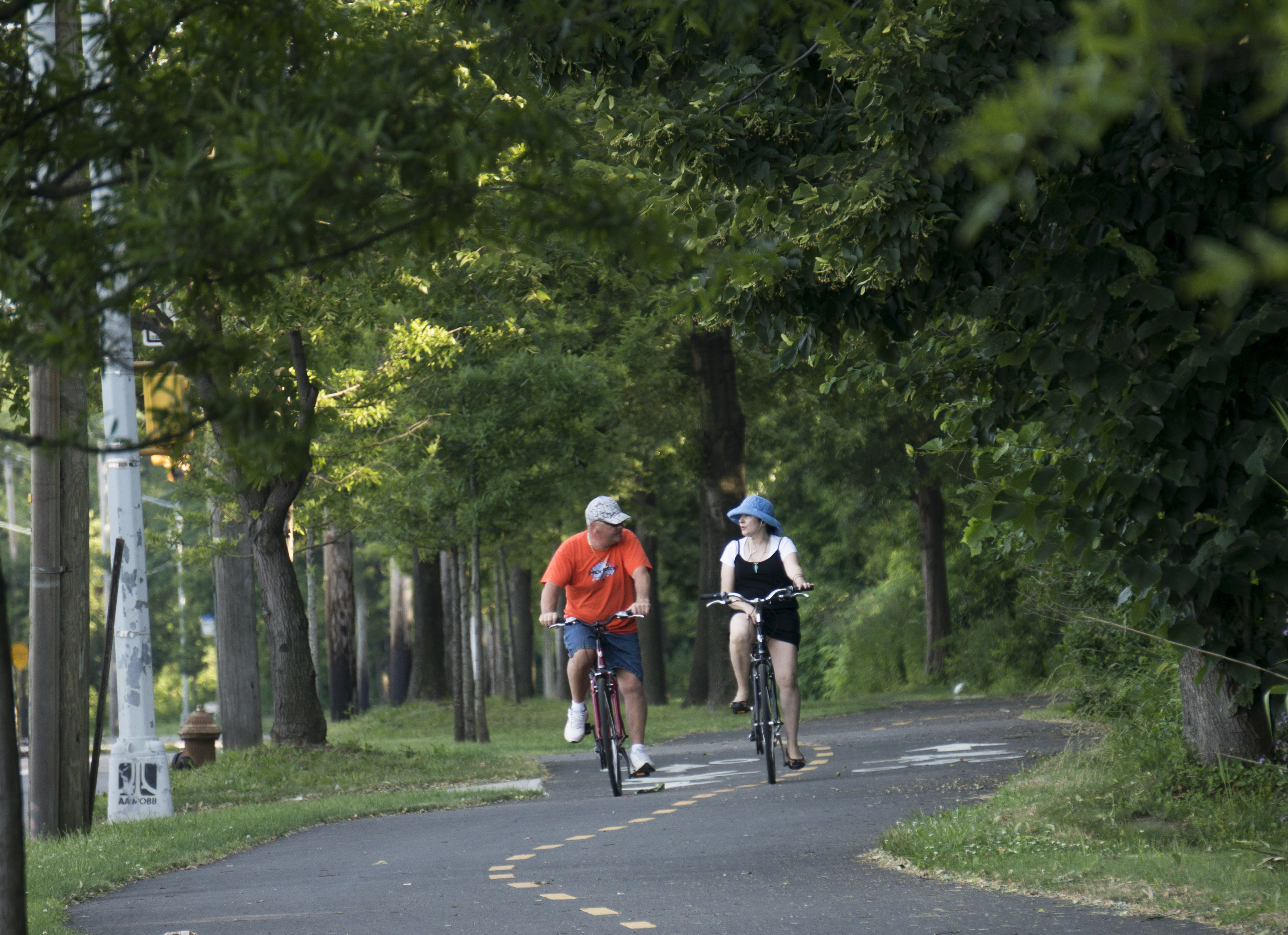 Freskhills park, greenway. Once a dump in the middle of the community, now an inviting public space
---
« Previous Winner
Next Winner »